Originally, the project NoTime is a Spanish brand of eco-friendly shoes, launched by a fundraising on the crowdfunding platform Kickstarter. This project launched on November 15, 2020 reached its goal of 10,000€ in just a few days.
The fundraising campaign ended on January 21, 2021. 21 708 € were collected with 285 contributors.
The goal of this brand is to create shoes made in fair working conditions, with sustainable materials. Their shoes are therefore simple, sustainable and ethical.
NoTime's project is based on two main points: the social dimension and the environmental dimension.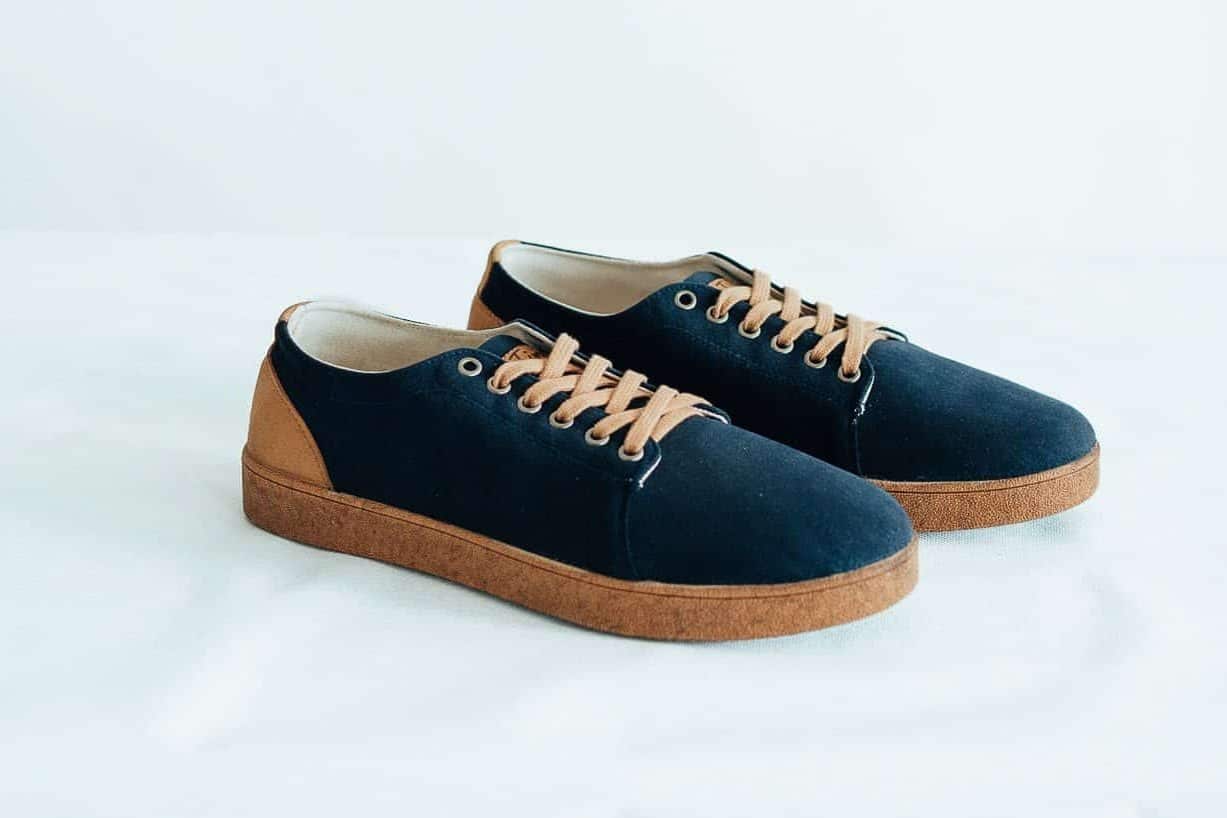 Social dimension
20% of the money from shoe sales will be donated to the foundation AT THE PAR. This association aims to employ people with mental disabilities. Therefore, NoTime extends their partnership with this association by employing mentally handicapped people to design the shoes.
NoTime is committed to social inclusion and equal conditions for all.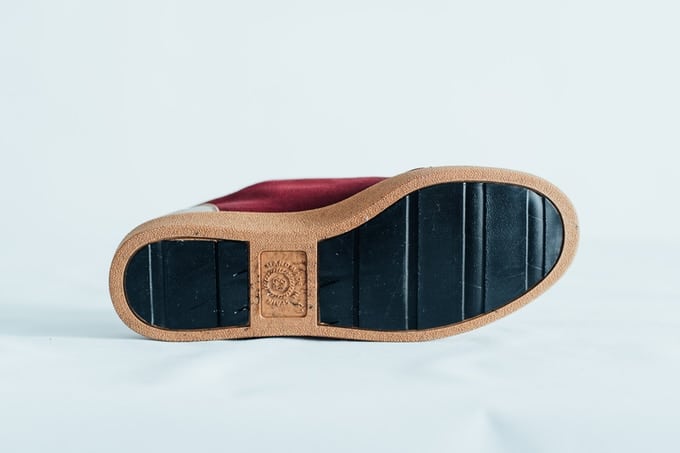 Environmental dimension
These shoes have the particularity of being made from recycled materials. The sole is created either from used tennis balls or from leftover coffee. The bottom part of the sole is made from recycled tires. It is a sustainable solution since natural rubber is used to assemble these different materials. Obtaining this rubber does not require cutting down trees but only making an incision in them to be able to recover it. As for the insole, it is made from recycled plastic. Finally the upper part is made of vegan materials. These shoes are made of various materials, all recycled.
Add to that, all their production takes place locally in Spain. The carbon footprint is reduced, as there is no need for transportation between countries, except, perhaps, for shipping to the buyer. NoTime uses another solution that is good for the environment, since the production is done in facilities that run 100% on solar energy.
Finally, the shoebox also serves as a delivery box. It is made from recycled and recyclable cardboard. Inside, the shoes are wrapped in recycled kraft paper. The box is then closed with recycled tape.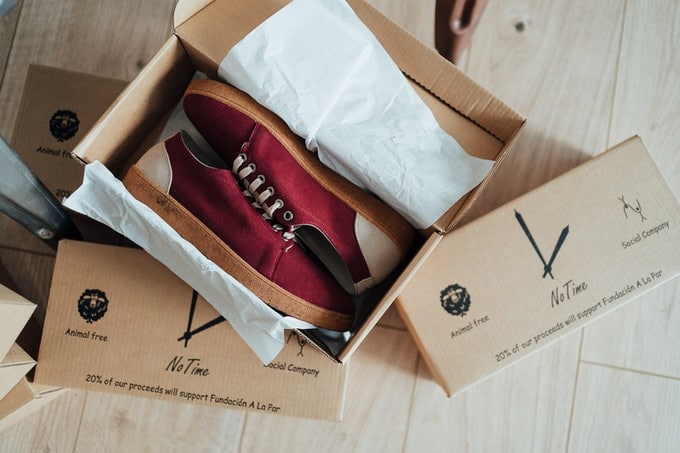 Where to buy them and for how much?
During the fundraising campaign, it was possible to pre-order the shoes for only 59€. However, now, to buy these shoes, you have to order them directly on the brand's website NoTime for 75€
75€ may seem a bit expensive, without being excessive either, but, since these shoes are good for the ecology, I think it's worth it. At the same time, you support this innovative project and its values.
Different colors are available: red, blue, green and white. For the white model, it is possible to choose between a yellow or red back. They are available from size 37 to 46.
What are they worth?
I tested the NoTime shoes, here's my review.
Don't hesitate to subscribe to the Newsletter to not miss any publication of Current Trends.