The eco-responsible search engine EcoSia se lance dans la vente avec ses vêtements Écosia, où tous les bénéfices vont dans la plantation d'arbres.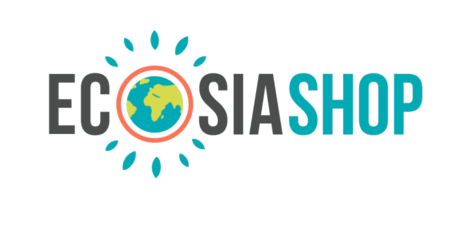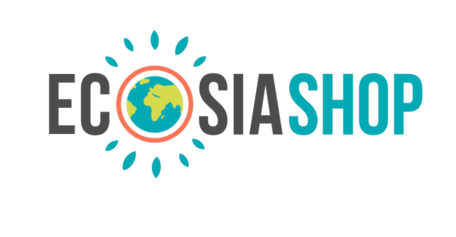 Ecosia expands its environmental action
As a reminder, EcoSia est un moteur de recherche qui lutte contre la déforestation. Pour cela il verse 80% de ses bénéfices créés grâce à son moteur de recherche dans la plantations d'abres, un peu partout dans le monde.
Aujourd'hui c'est au marché des vêtements que cette entreprise s'attaque puisque qu'elle lance une boutique en ligne de vente de vêtements où l'intégralité des bénéfices est versée dans la plantation d'arbre.
Ecosia clothes
The Ecosia shop is available at this address: https://ecosia.teemill.com
Only a few clothes are available at the moment:
tee-shirts and tops : 21,50 euros l'unité, les bénéfices servent à planter 20 arbres par vêtement
sweaters : 39 euros l'unité, les bénéfices servent à planter 20 arbres
hoodies : 44,50 euros l'unité, les bénéfices servent à planter 11 arbres.
Remarque : on se demande pourquoi le sweat qui est plus cher sert à planter moins d'arbres
Eco-responsible production
Le coton biologique est la matière première de des vêtements Écosia. Ce coton est travaillé dans un seul endroit. Le filage, la teinture, le tissage, la coupe et la couture sont réalisés dans une seule et même usine. Cela fait des économies d'installations et de personnel, et limite la circulation du produit. En effet, il n'y a qu'un acteur pour la fabrication. De plus, ce sont des énergies renouvelables qui alimentent l'usine.
Le système de peinture nécessite de l'eau. C'est pourquoi ils ont mis en place un système de récupération et de filtration de l'eau grâce à un filtre à sable très fin, avant de la mettre dans le circuit.
Les produits sont ensuite transportés en bateau pour réduire la pollution, par rapport à l'avion qui pollue plus.
Plus d'informations sur la fabrication : https://ecosia.teemill.com/the-journey/
Conclusion
L'initiative est géniale ! Néanmoins, la diversité des vêtements est un peu faible et je trouve dommage que le logo de la marque soit affiché de manière très apparente sur la plupart des vêtements. Je pense que d'autres motifs pourrais mieux inciter les gens à acheter et faire une bonne action.
Read also : Ecosia: the green search engine
Blu: the free mobile package 100%