Support producers with Aurore Market, the French start-up that offers organic products at very attractive prices, while respecting producers.
The Aurore Market project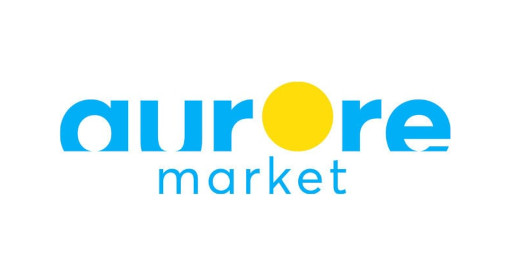 Aurore Market was originally founded by four friends. The goal of this initiative is to make organic accessible to everyone. For this, all unnecessary intermediaries in the production process have been eliminated, and the margins achieved by the company are reduced to the maximum. This makes it possible to offer products up to 50% cheaper than on other websites, while ensuring good remuneration for producers.
Aurore Market has grown rapidly and is now enjoying great success. The platform now has a team of 12 people, and a catalog large enough to find organic products for all everyday products. More than 3000 products from organic farming are listed there.
To go further in its ecological approach, Aurore Market will soon use recyclable 100% lockers to reduce the use of plastic packaging.
Organic products up to 50% cheaper than elsewhere
To benefit from these discounts up to minus 50%, it is necessary to subscribe a paid subscription of 60 euros per year. This subscription allows access to all the reductions of the site.
For the most reluctant, it is possible to test the subscription for free for 30 days. In addition for each subscription of one year bought, the difference is refunded at the end of the duration of the subscription, if you have not saved more than 60 euros (the price of the subscription).
This membership system raises funds for:
offer free membership to families in need. You will find more details in the last part of this article.
help Aurore Market to develop and enrich its catalog with new products
Help for low-income families

The program Universal Aurora allows low-income families free access to membership rates.
"For every subscribed subscription, we are committed to offering free memberships to low-income families. These families will then be able to take advantage of Aurore Market's rates without having to spend 60 € of membership. "

https://auroremarket.fr/
To benefit from the free subscription, you must go to the Universal Aurora registration page. It is then enough to provide information on his income and his family situation, so that the algorithm pre-determines if the situation allows to benefit from the gratuity. Once pre-selected, the request is registered and examined during the next meeting planned for this purpose. Meetings are held every last Friday of the month. After analyzing the file and that of the other requesting families, you will receive a favorable response or not.
Who is the Boss ?! A committed brand
It is important to emphasize thatAurore Market sells products of the brand "C'est qui le Patron?".
This committed brand, launched in 2016, allows consumers to create tailor-made products. After having defined expectations and criteria to be met, consumers can decide to market a product that reflects their expectations, under the brand "C'est qui le patron?".
"By creating our products ourselves, we save money on advertising and guarantee total traceability. "

https://lamarqueduconsommateur.com/la-demarche/
More details on the history of the brand: https://lamarqueduconsommateur.com/la-demarche/comment-ca-marche/
---
Promo code of 20 €
In partnership with Aurore Market, we have implemented a promo code of 20 €, to make it easier for you to discover the platform.
Terms of use
Have a minimum of € 49 in your basket. This comes down to € 29 after reduction.
Have Aurore Market membership in the basket.
It must be your first order.
You do not pay Aurore Market membership directly. First you get a 30 day trial period. This allows you to test the concept and see the savings. You can cancel your membership at any time during this period. Once the trial period is over, membership will be withdrawn.
sources