Some time ago I was writing a item presenting the shoe brand NoTime, still in the fundraising phase. Since then, the project has come to fruition and the shoes have started to be marketed. In this article, the different environmental and social aspects of this pair were presented. On paper, everything looked good: made from recycled materials, part of the profits donated to an association and employs people with disabilities to design them. However, what is it really? To find out, I decided to test these shoes, here is my opinion.
Packaging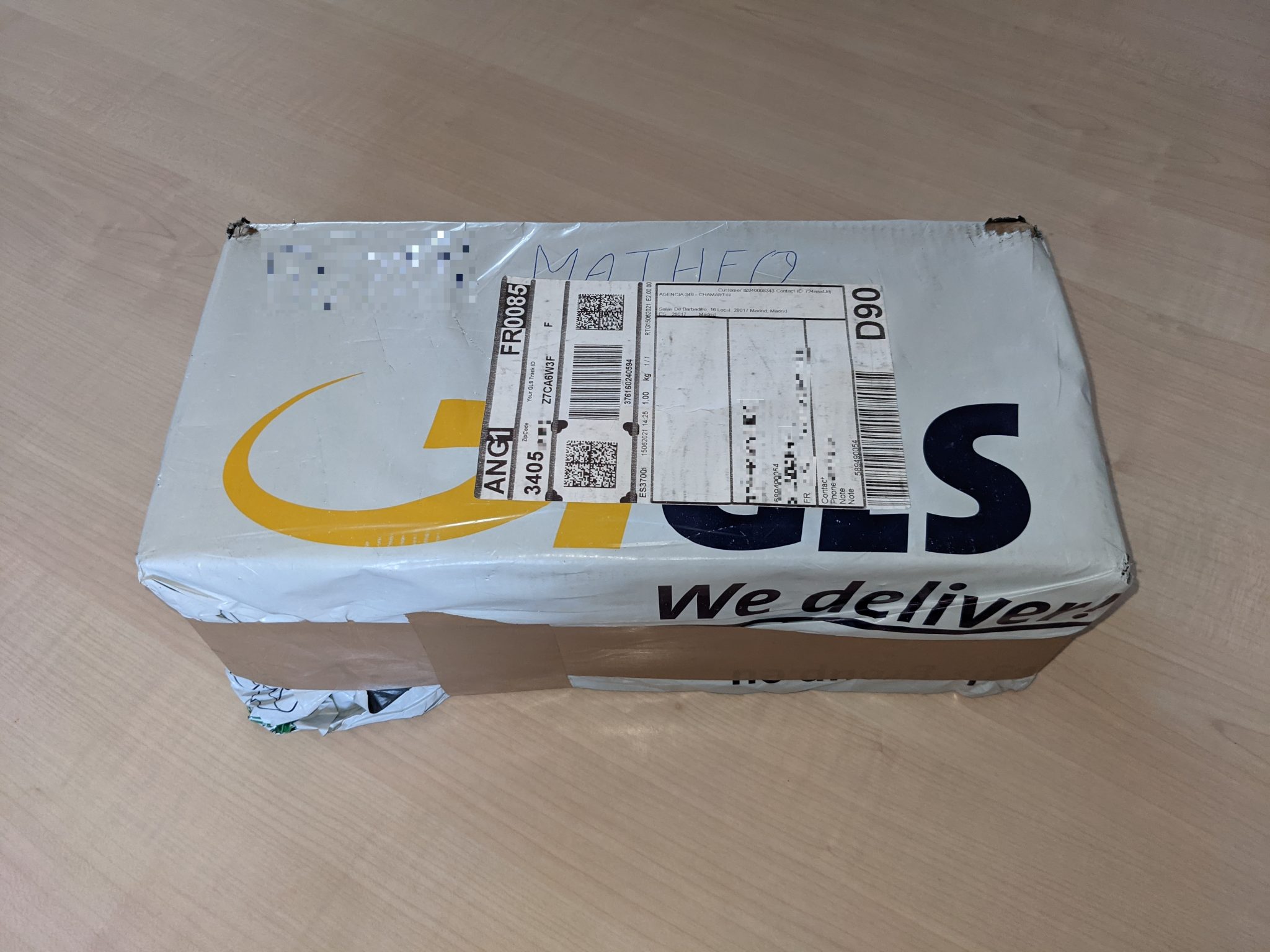 Arrivals after only three days of waiting, already a small negative point, for a brand wanting to protect the environment, it is a shame to receive the box in plastic packaging.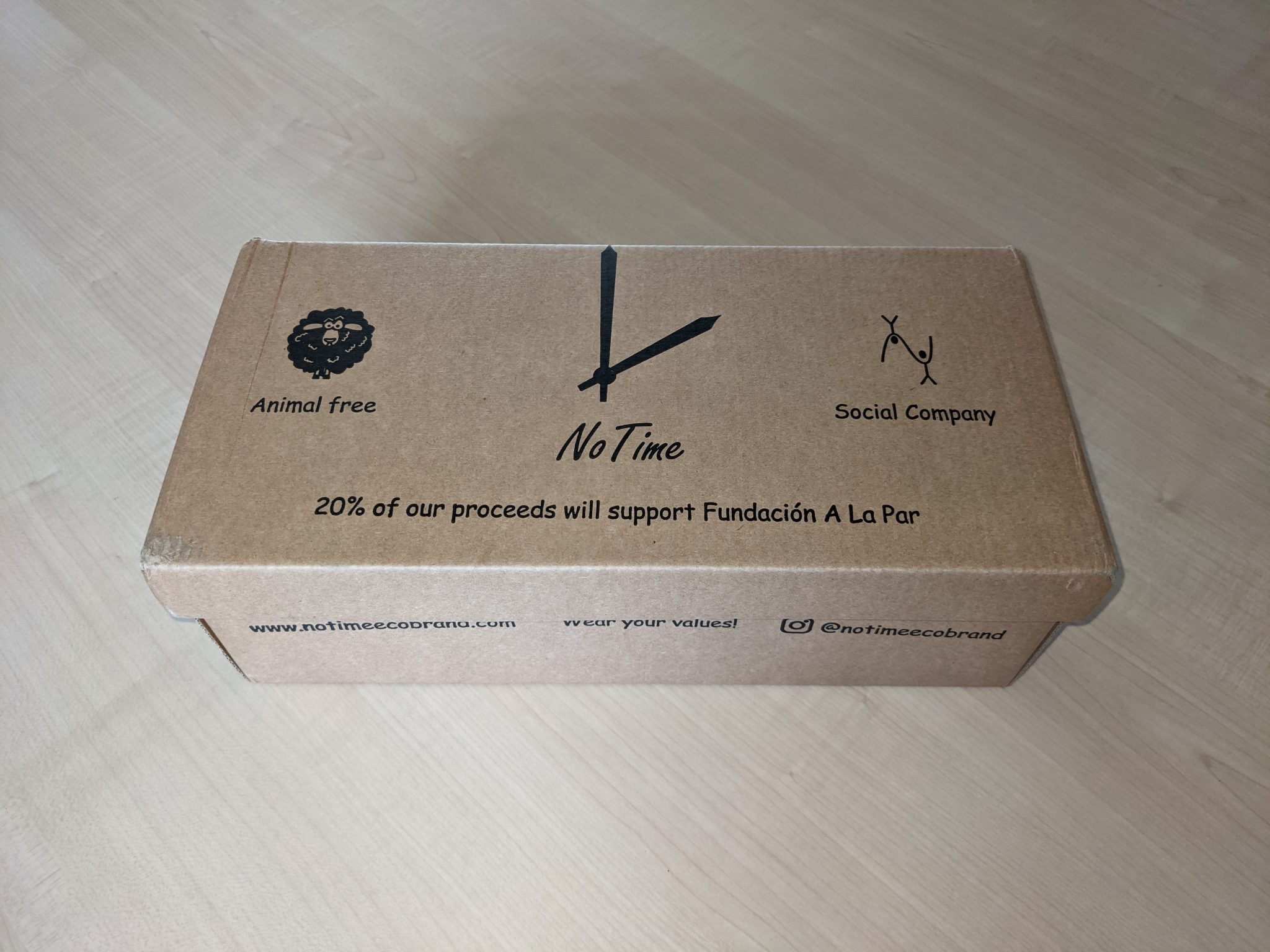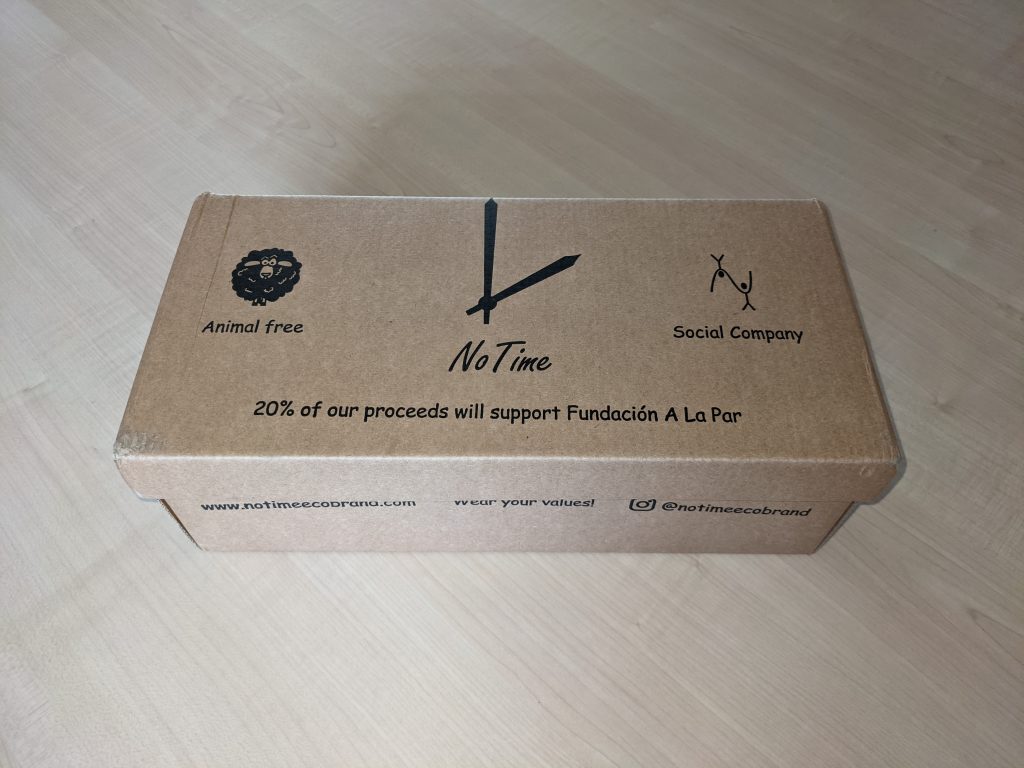 The box is made from recycled and recyclable cardboard. Few things can be said about the box, it fulfills its function, neither more nor less. Above, some information is written: the url of their site, their slogan "Wear your values!" ("Wear your values"), their Instagram account, their logo, and two reminders about the NoTime brand. Their shoes are vegan and their brand has a social dimension. Indeed, as it is written on the upper side, 20% of the profits is donated to the A LA PAR foundation, making people with mental disabilities work.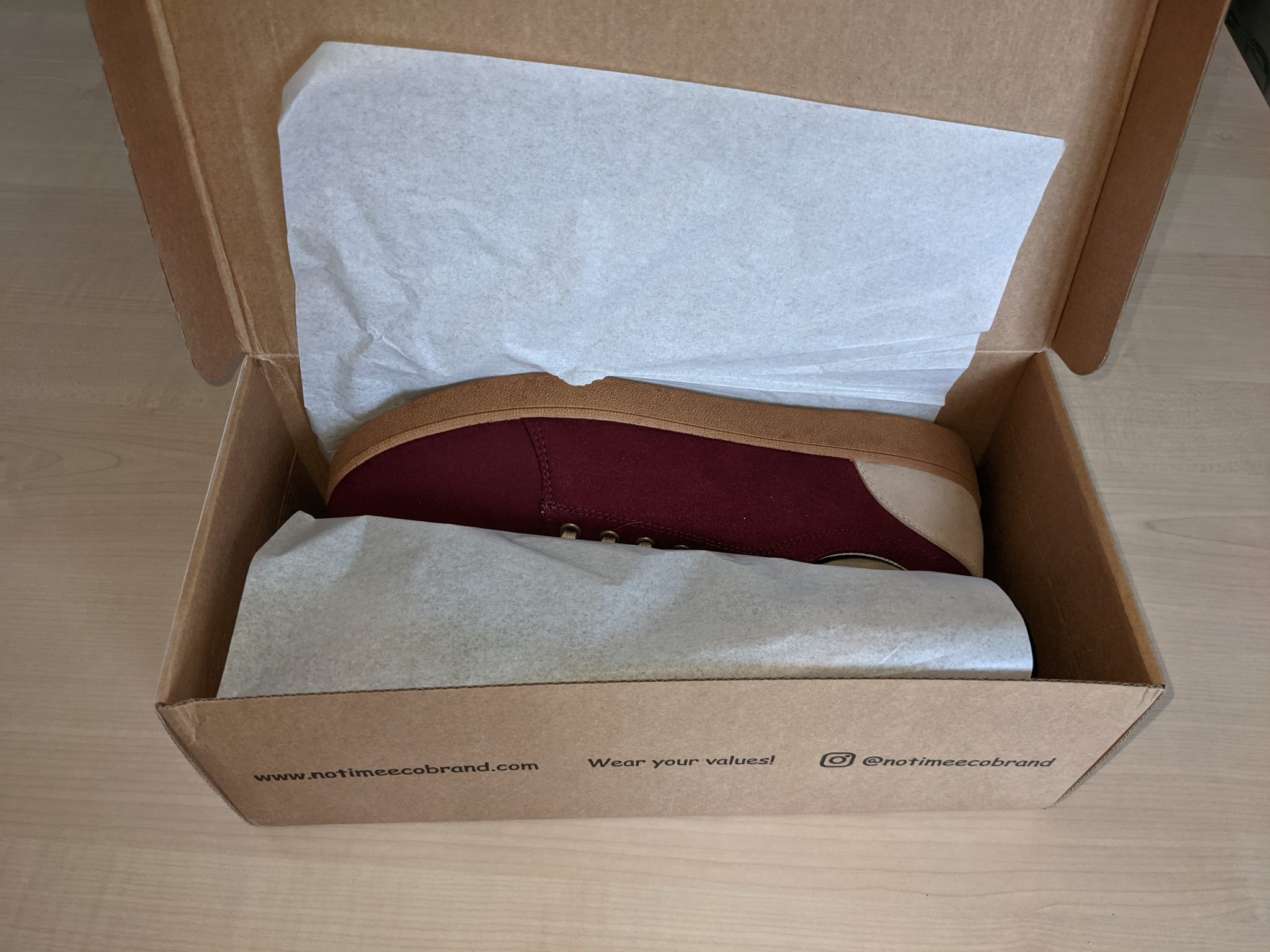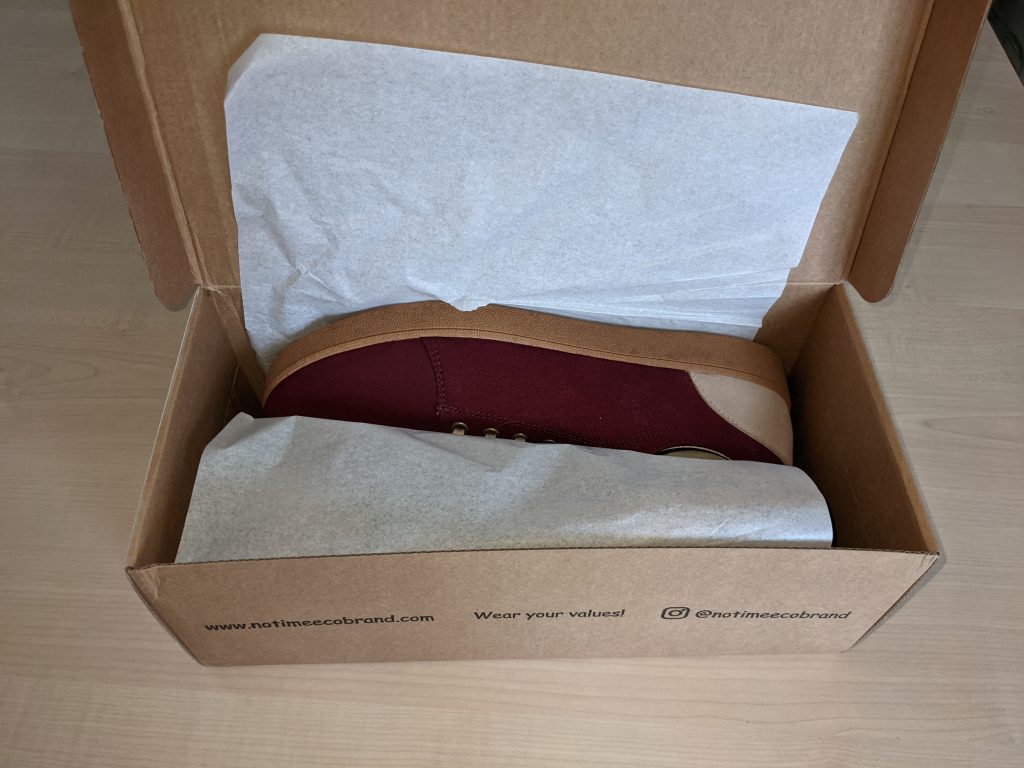 Inside, the shoes are wrapped in recycled kraft paper.
Design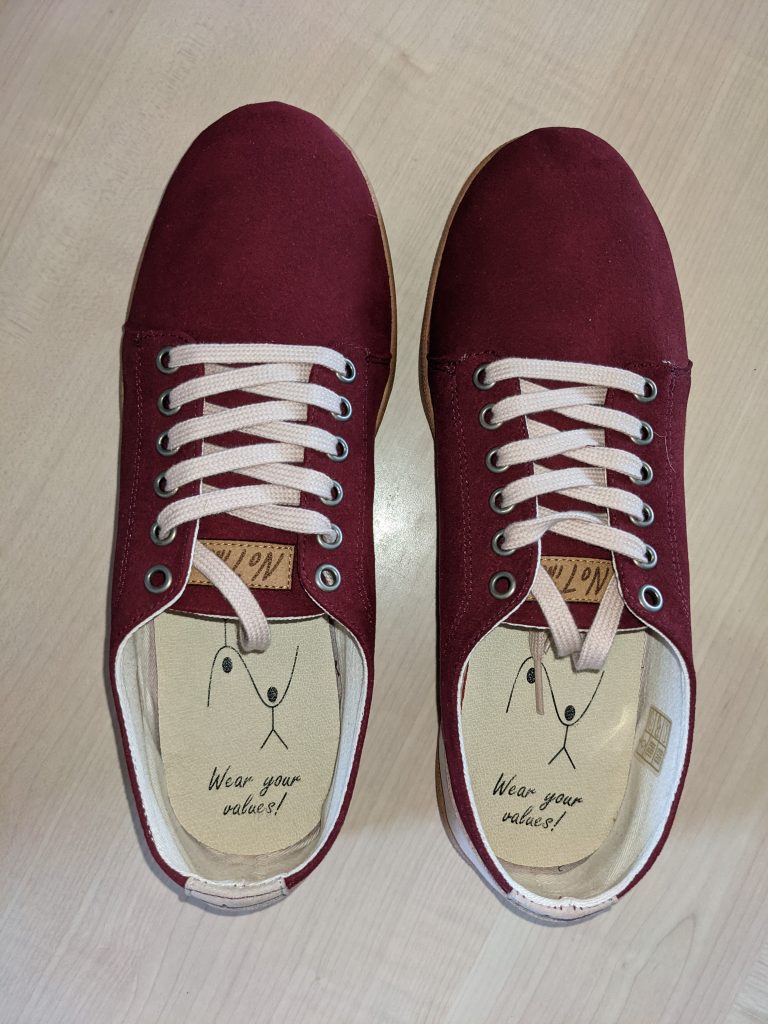 In terms of design, there is nothing extravagant. The NoTime pairs remain on a classic style of low shoes. The design is therefore not new but is still effective. On the other hand, it is at the level of the colors that it is played. I find the colors super beautiful. I had the opportunity to see the pair in blue in real life and I had the same thoughts as for the reds.
I let you judge for yourself with the different photos, but I find them very beautiful.
Quality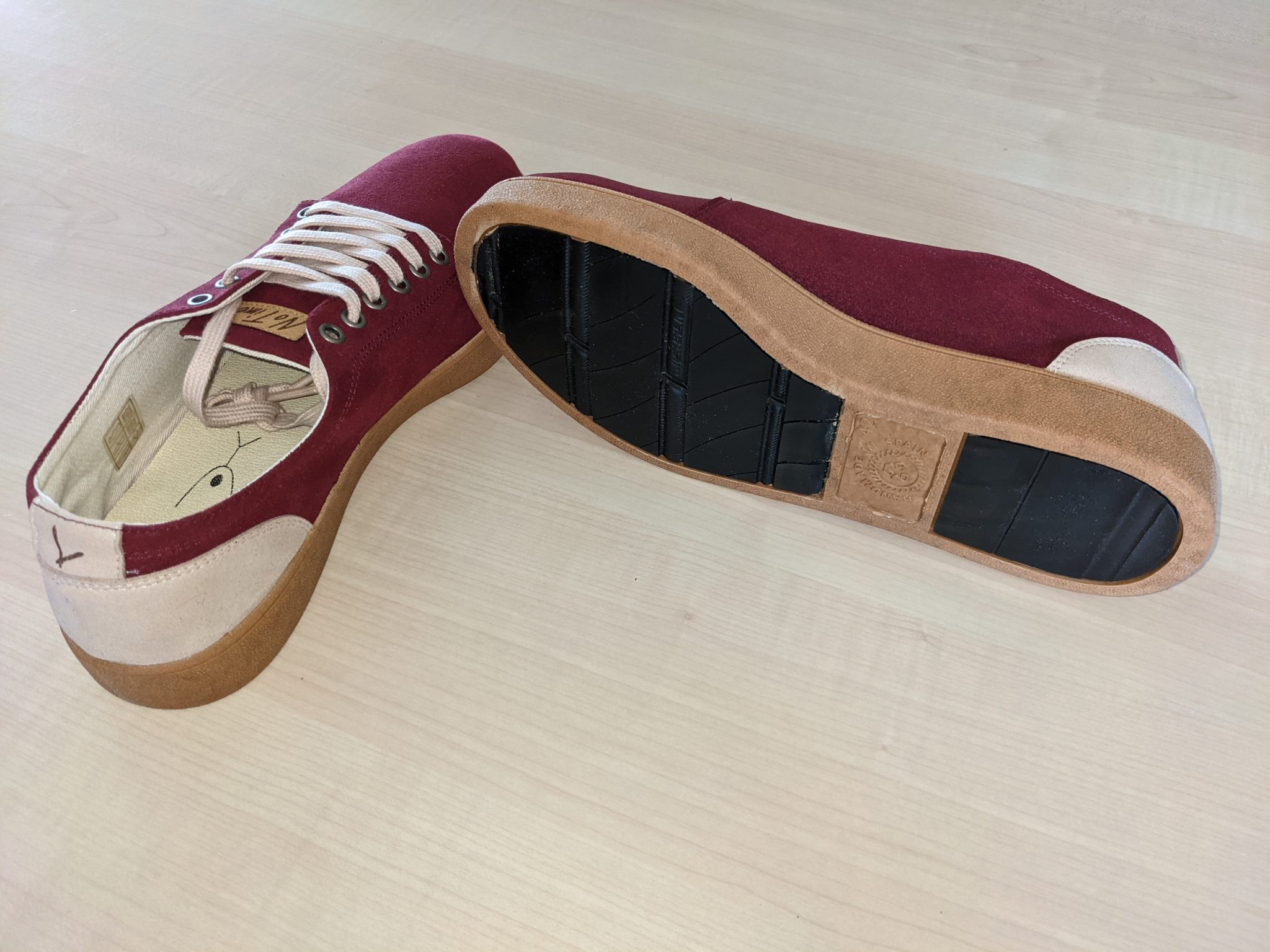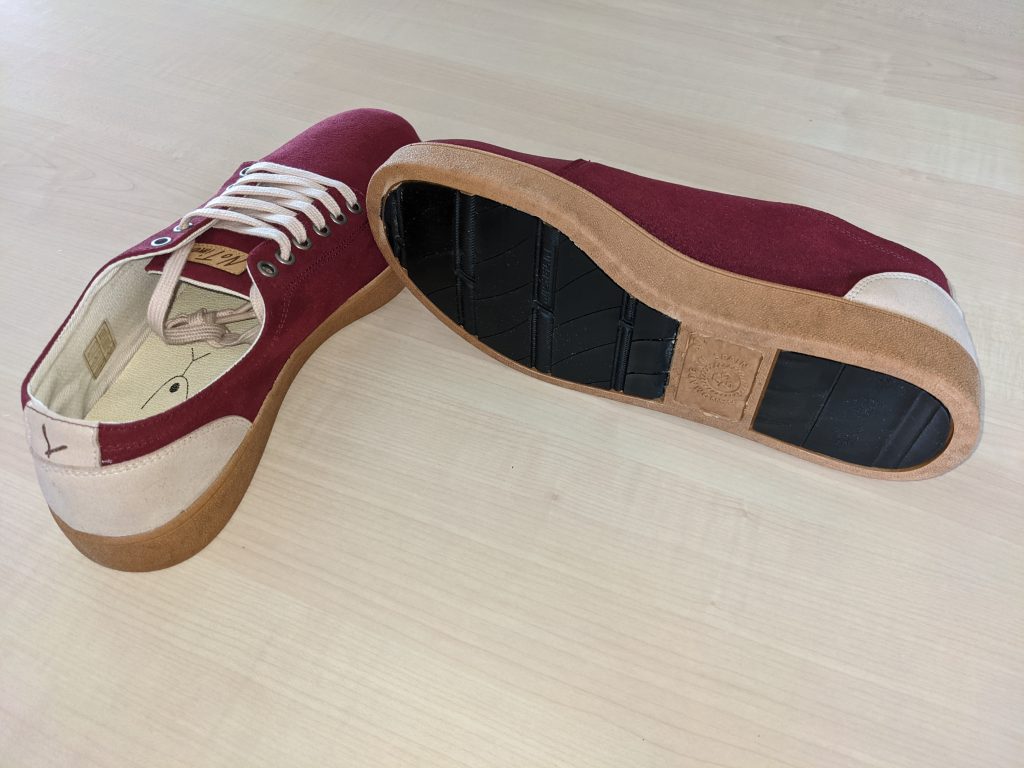 The sole is made from recycled materials. The brown part is made either of coffee or tennis balls depending on the model chosen. Here, for my model, the sole is made of coffee.
I don't have enough perspective to be able to judge the quality of the product in the long term. I can hardly comment on their durability, but from what I've seen these shoes look solid. I don't worry about the sole, the solidity is felt. To see more, at the level of the canvas part and at the junctions.
Comfort
During the first uses, these shoes are not the most pleasant. However, after wearing them a few times, they become softer and then become comfortable to wear. Being used to wearing running-type shoes, switching to dress shoes took some time to adapt. Once this time had passed, I was able to wear them regularly without feeling any pain or discomfort.
Since the underside of the shoe is made from recycled tires, a little squeaking noise is produced when walking on the tiles, but nothing really annoying.
The upper part, made of canvas, allows good ventilation.
NoTime shoes are perfect worn especially with low socks of the invisible type.
Verdict
When ordering these shoes, I had in mind the values they defend but did not really know what it would look like to wear. However, I was not disappointed at all. What immediately struck me more was their color. This red is magnificent. In my opinion, their strong point is the design. It is a pleasure to wear them.
We can only appreciate the fact that NoTime shoes are made from recycled materials and that part of the profits are donated to an association. In terms of values, there is nothing to complain about. After wearing these shoes for a while, I did not find any major flaws. I can only advise you on this.
IF you are interested in these shoes, you can order them on their site at the price of 75€. Several colors are available: red, navy blue, green ("green forest"), light blue ("quartz"), off-white ("dry desert") and light green ("mountain").
At the moment, their site is only available in Spanish and English, but it's still pretty easy to understand to order.