Les sites Deezer et Spotify proposent d'écouter de la musique gratuitement et légalement, en streaming. Voici une méthode permettant d'enregistrer gratuitement la musique de Spotify, Apple Music, Deezer ou toutes autres sources audio.
Note: The audio capture (the method we will use) is completely legal.
Pour commencer, il vous faut un enregistreur audio. Vous pouvez utiliser celui de Windows nommé « Magnétophone », mais je vous conseille fortement d'utiliser un logiciel plus complet comme Audacitywhich is completely free.
Install Audacity
Download and install Audacity si ce n'est pas fait puis lancez le logiciel.
Choisir la source audio de l'enregistrement
Choisissez la source audio : dans notre cas, pour enregistrer le son qui provient de l'ordinateur, choisissez la source audio Stéréo Mix ou Wave. Si l'enregistrement échoue (aucun son enregistré, son accéléré, etc.) choisissez l'autre source audio.


Démarrer l'enregistrement
Dans Audacity, cliquez sur le bouton rouge pour démarrer l'enregistrement.


Start playing music to record on Deezer, Spotify, etc.
Allez sur Deezer, Spotify, etc., puis lancer la lecture de la musique à enregistrer. Attendez la fin de la musique, puis arrêtez l'enregistrement en cliquant sur le bouton Stop.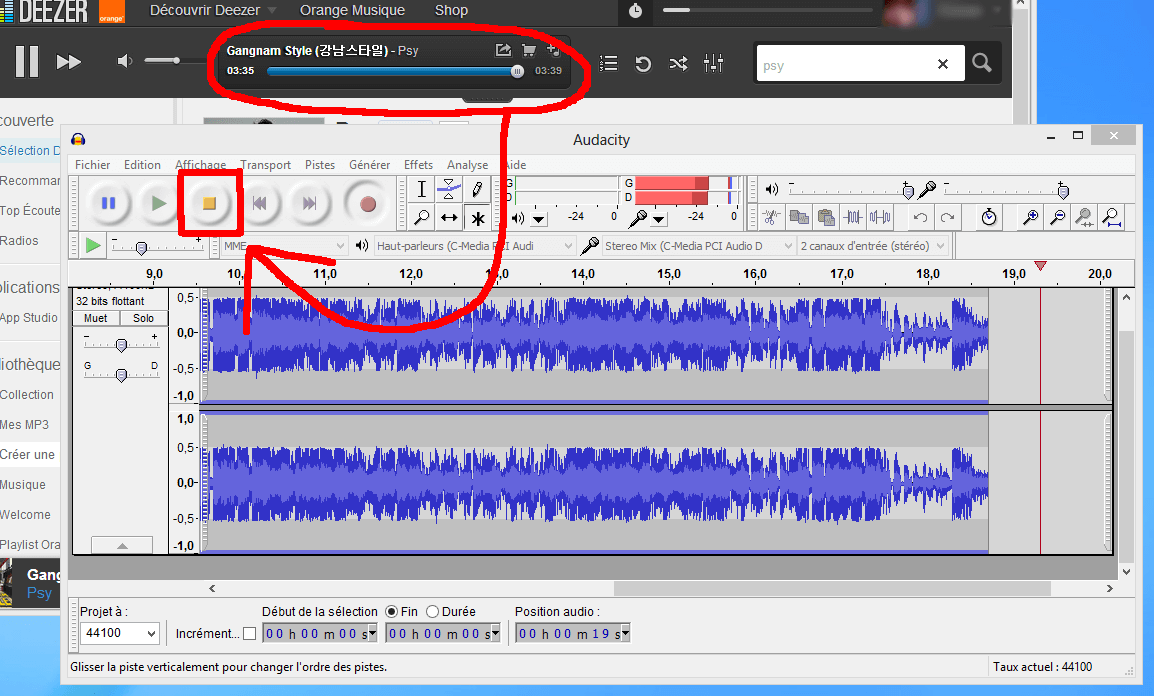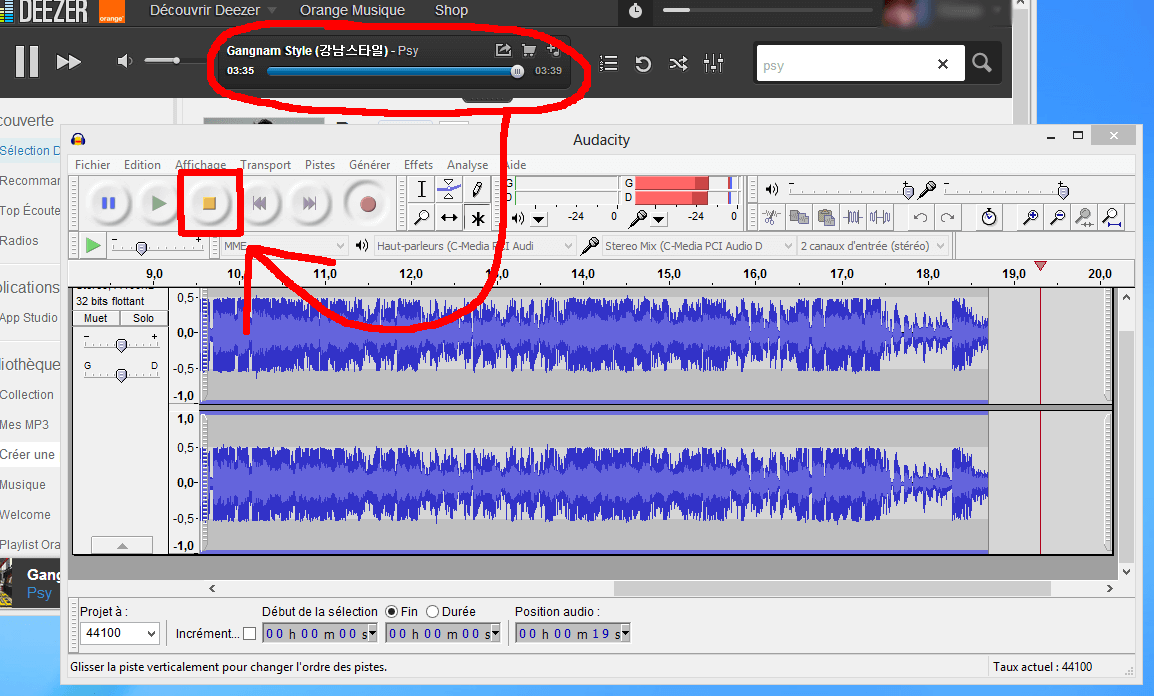 Silence suppression
You can delete the silence before and after the music by selecting the part to be removed and pressing the Delete key. To be more precise, by holding down the CTRL key, you can zoom in and out with the mouse wheel. If you made a mistake, you can cancel going to Edit> Cancel.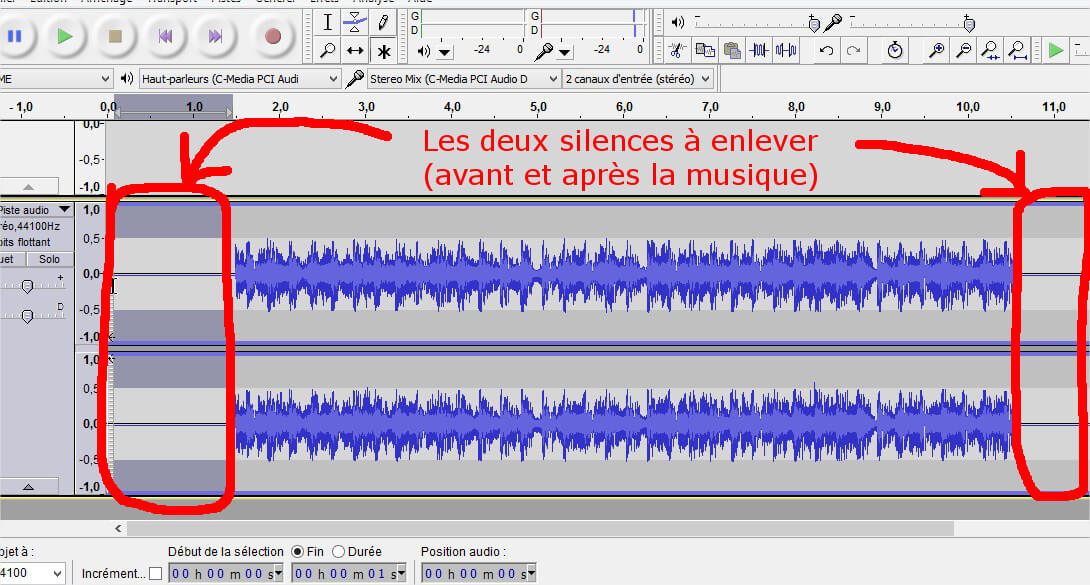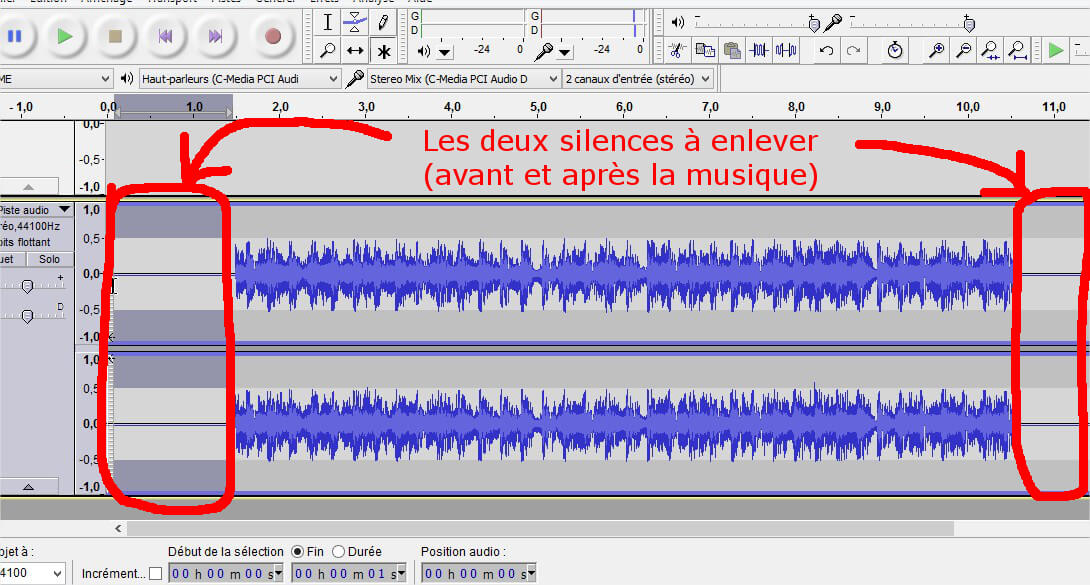 Export music
Il ne vous reste plus qu'à exporter votre musique. Allez dans Fichier > Exporter, choisissez l'emplacement, le nom et le format de l'enregistrement. Cliquez ensuite sur Enregistrer.
Note: if you are using an older version of Audacity, you may need the plugin Blade to convert and export music to MP3. You can download this plugin using the following links: Blade for Windows or Blade for Mac OS.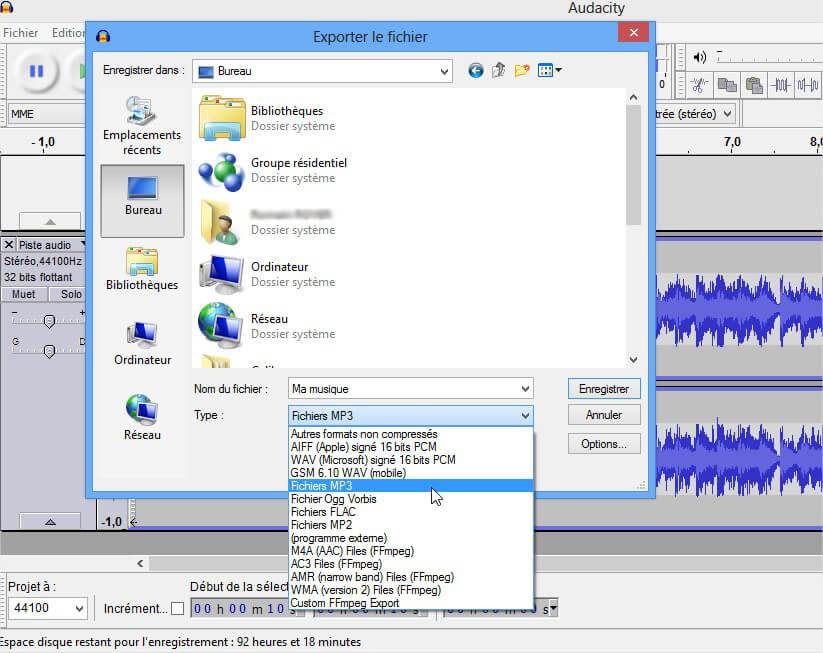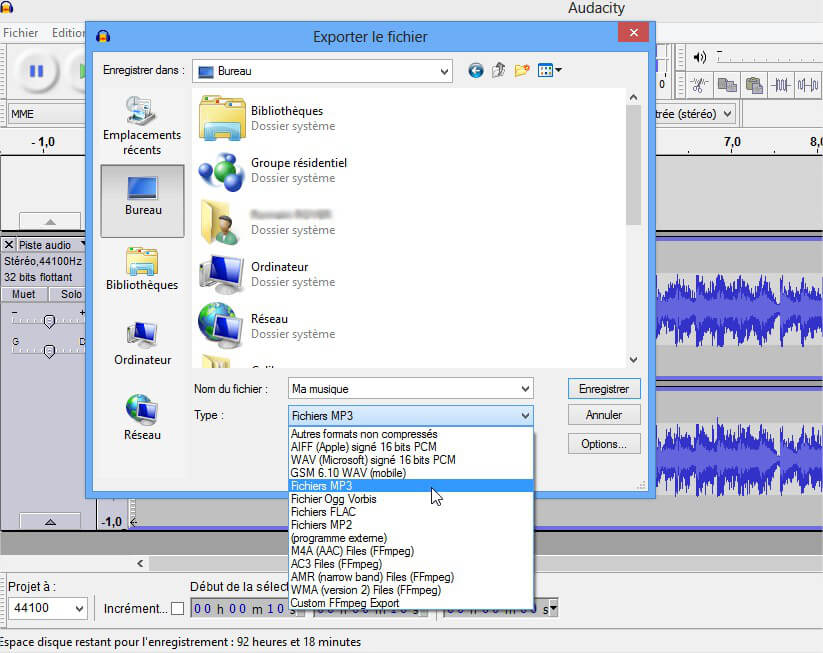 You can add metadata (also called tags) to your music, then click OK.
Your music is now saved to the location you have chosen.
To see also: Ecosia: the green search engine