I recently discovered the WordHero platform. The latter makes it possible to generate various content written by an artificial intelligence. This intrigued me and I decided to test it. To show you the result, I generated the article below (with only a few modifications, in particular to avoid repetitions).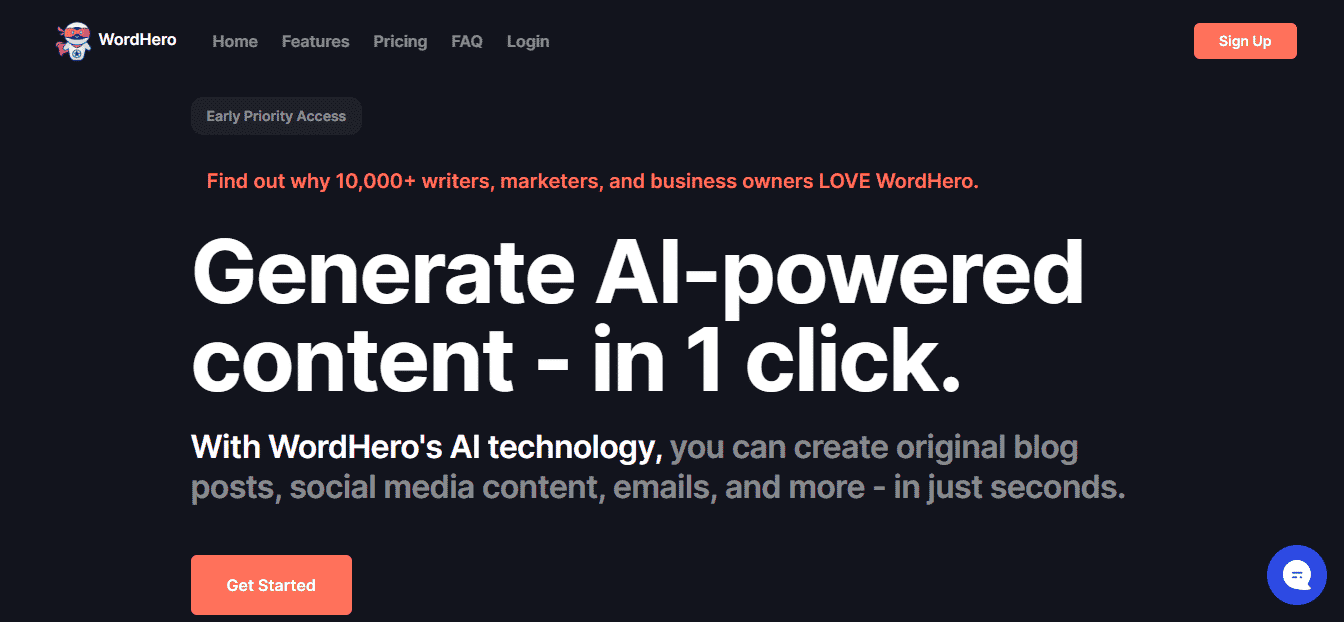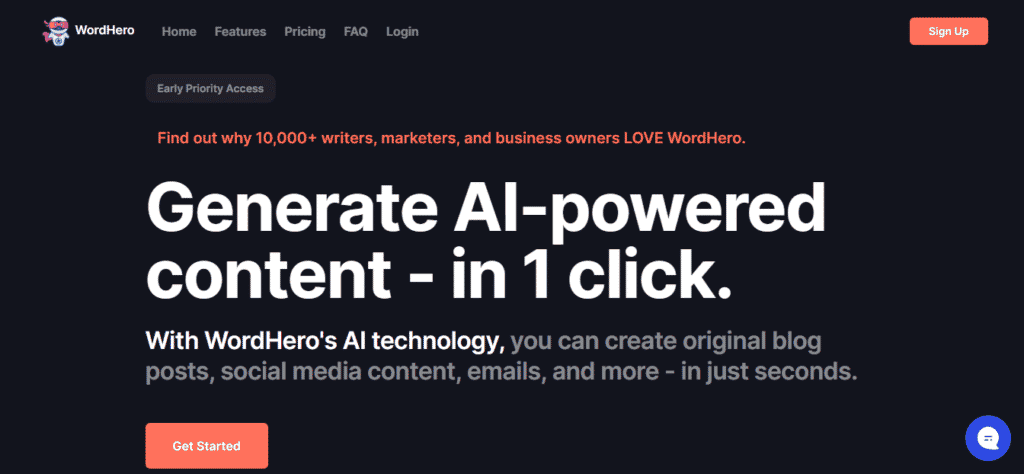 What is WordHero?
WordHero is an AI writing tool that helps you write high-quality blog posts, social media captions, emails, and ads. It uses artificial intelligence to grade your writing and give you feedback on how to improve it. This software also provides useful tips on grammar, punctuation, and style. Writing with WordHero is a great way to improve your writing skills and produce professional-looking content.
How does WordHero work?
Most writing tools require a lot of skill. You need to know the right format, how to structure your argument, and what words to use. Not WordHero. It is an AI writing tool that allows you to write on your own without any help. Just enter your thoughts and ideas, and let WordHero take care of the rest.
This tool uses artificial intelligence to help you write articles. You can enter a topic and the program will generate a full article for you. It includes keywords and statistics pulled from various online sources. You can also make changes to the article if you want to customize it or add your own thoughts.
The platform also has a built-in dictionary and thesaurus that lets you find the perfect word for your phrase.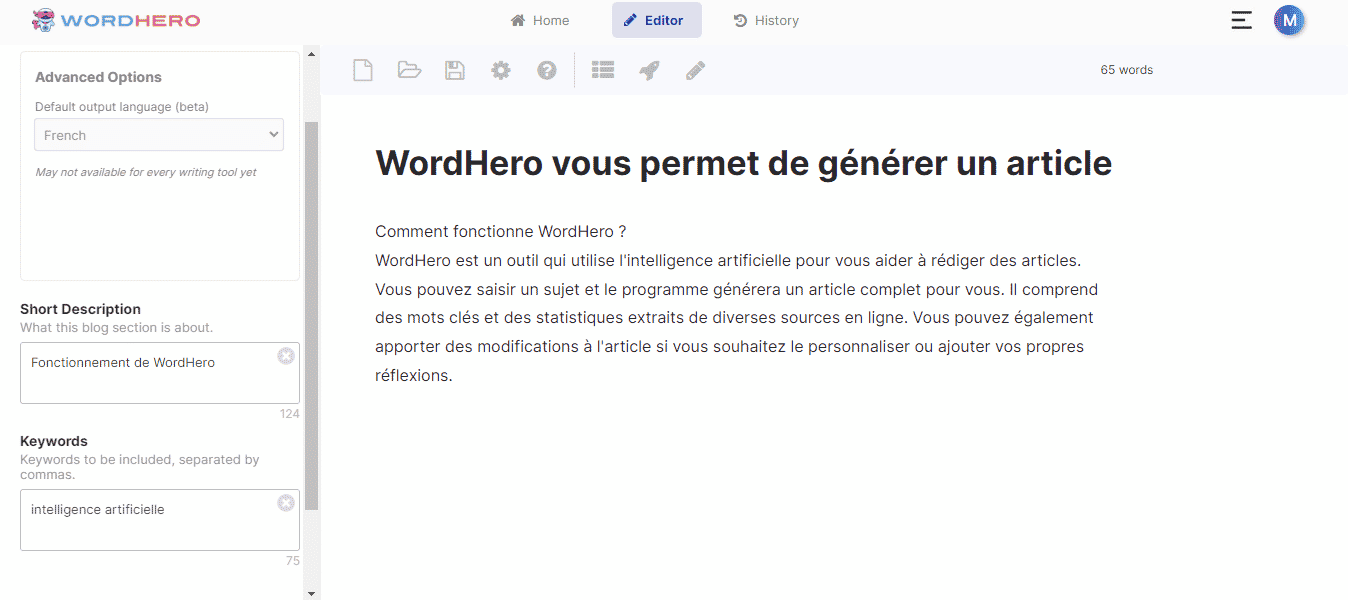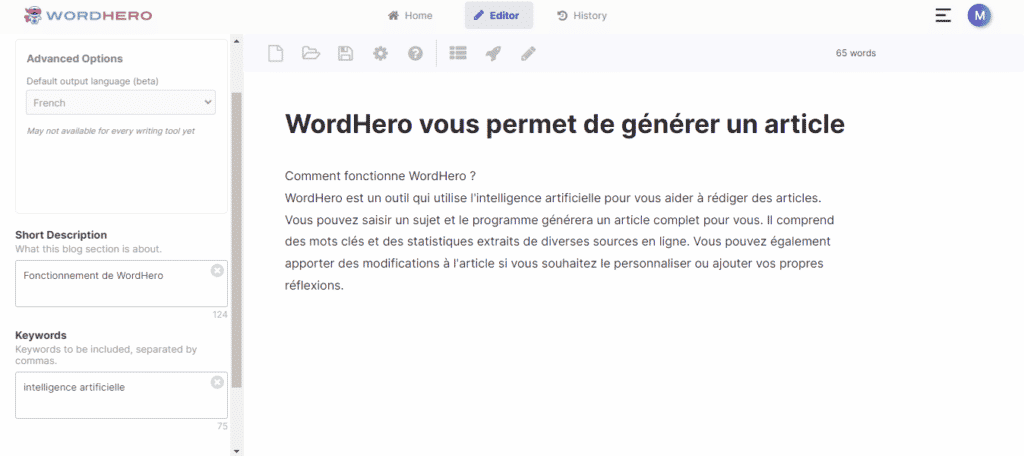 What are the benefits of using WordHero?
Since the app's inception, WordHero has been helping people write better sentences faster. There are many benefits to using it, but here are some of the most notable:
First, the AI writing technology helps you write better quality sentences. The application is able to correct grammar mistakes and suggest more varied and adequate words and phrases to improve your sentence structure. This not only helps make your writing look more professional, but also eliminates the chance of making common mistakes.
Second, using WordHero can help improve the overall quality of your writing. The application provides information on the fluency of each sentence and whether it is natural or not. This makes it easier to revise and polish your work until it reads smoothly.
Finally, WordHero can save you time when writing essays or articles.
Tired of wasting time doing tedious tasks like copying and pasting text or looking up definitions? Then you need WordHero. This application is designed to save your time when writing essays or articles. With its built-in Thesaurus (thesaurus) and dictionary, WordHero can help you find the right word every time. Plus, its text formatting features let you easily create neat documents. So why not try it yourself? Try WordHero today and see how easy it is to write with.
Is WordHero worth the investment?
How much does it cost to get your content marketing off the ground? For a one-time cost of $178 (2×89), Wordhero promises to help you write "better, cleaner, more compelling copy" in minutes. The app is designed to make writing easy, with built-in templates and a simple user interface. But is Wordhero really worth its price?
Reviewers say that for this price, you could hire a professional writer to help you write your content. But others say the time savings alone are worth the investment, especially for small businesses or entrepreneurs who don't have the budget to hire a full-time copywriter.
So what's the verdict? In the end, it depends on your needs and your budget. If you're looking for a quick and easy way to produce quality content, Wordhero is definitely worth considering.
Investing in an AI writing aid like WordHero can go a long way in improving your writing skills and making you a faster, more accurate writer. However, it is not a cheap investment and can be quite expensive for some. Ultimately, it's up to each individual to decide whether the benefits outweigh the cost.
My opinion on WordHero
This last part is not generated, it's really my opinion.
The concept of WordHero is very interesting. By entering keywords and an idea, the AI generates a paragraph of more than satisfactory quality. However, it should not be imagined that the human is totally replaced. Indeed, the texts generated are not always completely adapted to the idea. It is therefore necessary to clearly specify the keywords so that the AI can write correctly. In addition, proofreading is always necessary to avoid repetition of ideas and to ensure the consistency of sentences.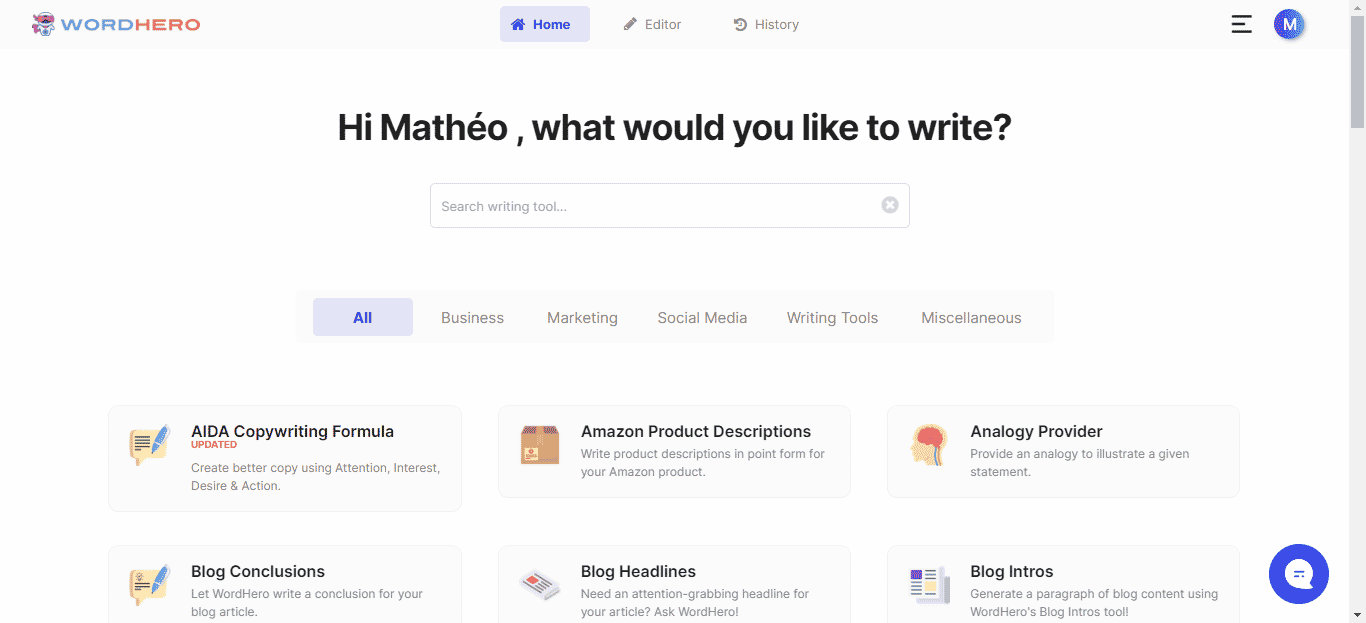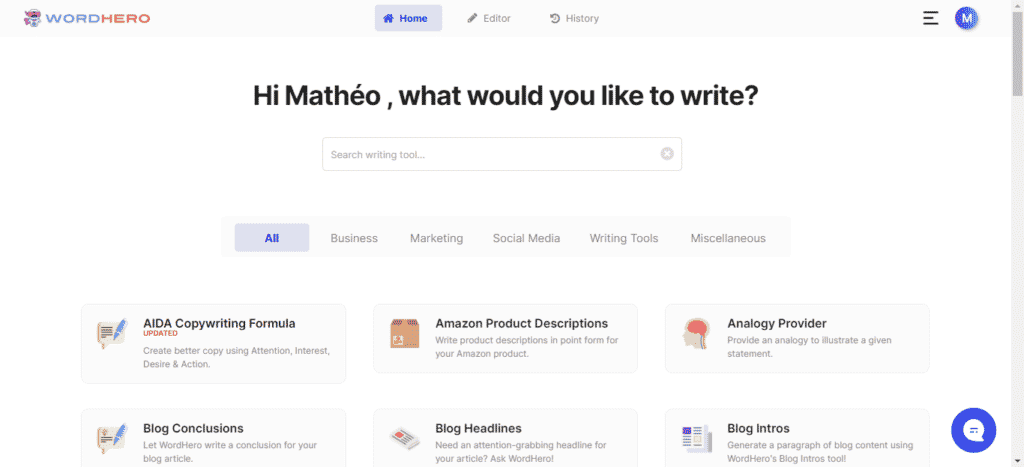 Good points :
Many features:

Blog: writing intros, outlines, paragraphs, descriptions...
Book: title, description
Video: topic ideas, title, description
Social networks: post ideas, bio
Writing: spell checker, rephrase a text
…

Ability to generate text in all languages
Easy to use
Time saving
Well-constructed sentences, without fault
Negative points :
The price: 2×89€ for lifetime access (limited time offer) or 49€ per month
Quality not always perfect
Lots of repetitions
Needs some tweaking for SEO optimization
Website in English
Overall, I'm happy with WordHero. AI makes it possible to write articles quickly and saves time, once well understood. The big obstacle to its use is its high price, which does not make it accessible to everyone. For a limited time, it is possible to obtain the majority of features for a payment of 89€. You can then take advantage of writing introductions, plans, descriptions, etc.
However, to enjoy paragraph writing, you will need to pay 89$ again. You can choose to back out and get a refund up to 60 days after your purchase. To benefit from all the features, you must therefore either pay 2×89€ for lifetime access or 49€/month or 348€/year.
The writing of this article was done with artificial intelligence, but a deepening could have been done. The idea was to show what it can do by leaving the predominant part of the AI.
Please let me know what you think and if you want a detailed article on the features and use of WordHero.