Searchfeedtech.com is a kind of malware that adds advertising links in your Google results. Here's how to remove it
You may have noticed that this malware only works on the Chrome or Chromium browser. It is therefore a malware that is embedded in Chrome, and more precisely in an extension.
How does searchfeedtech.com work?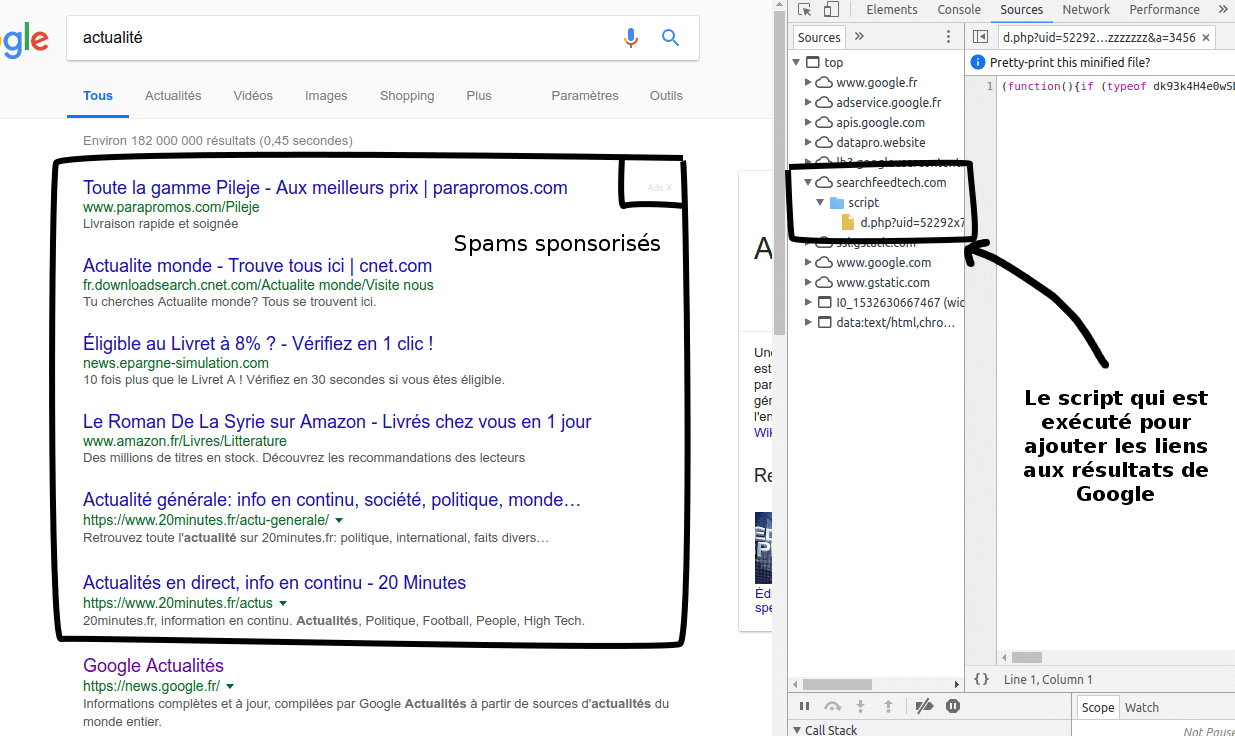 This malware is actually a simple script that runs in the background and inserts links to Google results. You can find it by using the browser development tools (F12 key).
After some research, I understood that the script was provided by an extension of Google Chrome. So I disabled my extensions one after the other to know that it was the extension in question. I realized it was the extension "Page Ruler". An extension yet very practical to measure widths or heights when creating websites.
To avoid amalgamation with other extensions named "Page Ruler", I'm talking about the extension that has the id: jlpkojjdgbllmedoapgfodplfhcbnbpn
The app has not been updated for some time and has been removed from the Chrome Store. It remains functional on browsers where it has not been removed.
How to remove searchfeedtech.com?
Simply disable the Page Ruler extension and delete it. Your search results will return to normal.
If you do not find the extension "Page Ruler", it is because it is another extension that injects the script. Indeed, it is not only Page Ruler who does this, other extensions have already done so and others will do it again. So you have to disable your extensions one after the other to know the malicious extension.
For those who wanted to Page Ruler, do not worry there are some similar extensions on the Chrome Store: https://chrome.google.com/webstore/search/page%20ruler