On Windows, the default browser is Internet Explorer (or Microsoft Edge from Windows 10). It is this browser that is called to open a link or any document requiring an internet browser. For reasons of convenience, security and speed, it is advisable to use another browser such as Chrome or Firefox. Here's how to change the default browser
Procedure
Note: This example was made with Windows 8.1. However the procedure is pretty much the same for Windows 8 and later versions
The procedure is very simple: it is necessary to modify the opening parameters of the internet files in the control panel.
Place the mouse cursor in the lower (or upper) corner of the desktop so that the Windows side menu appears. Then click on Settings then Control Panel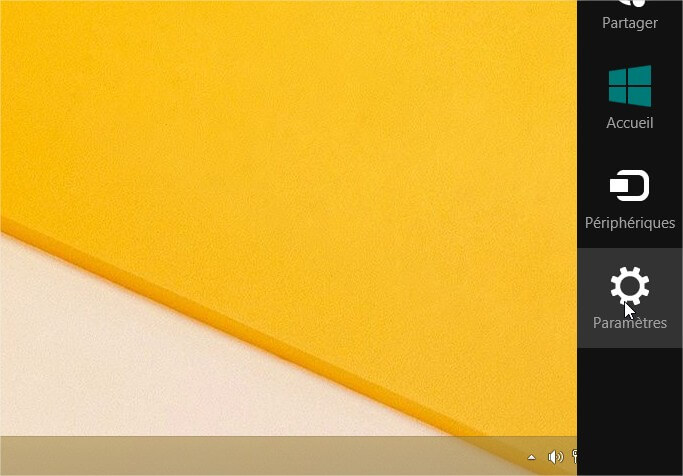 Go in programsthen Choose default programs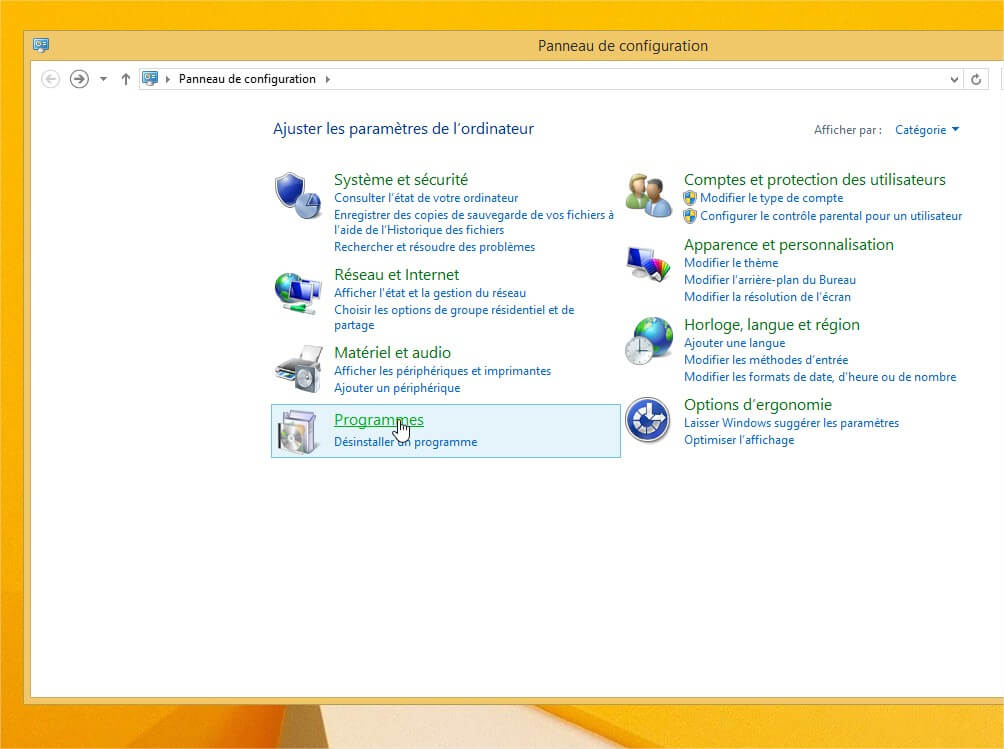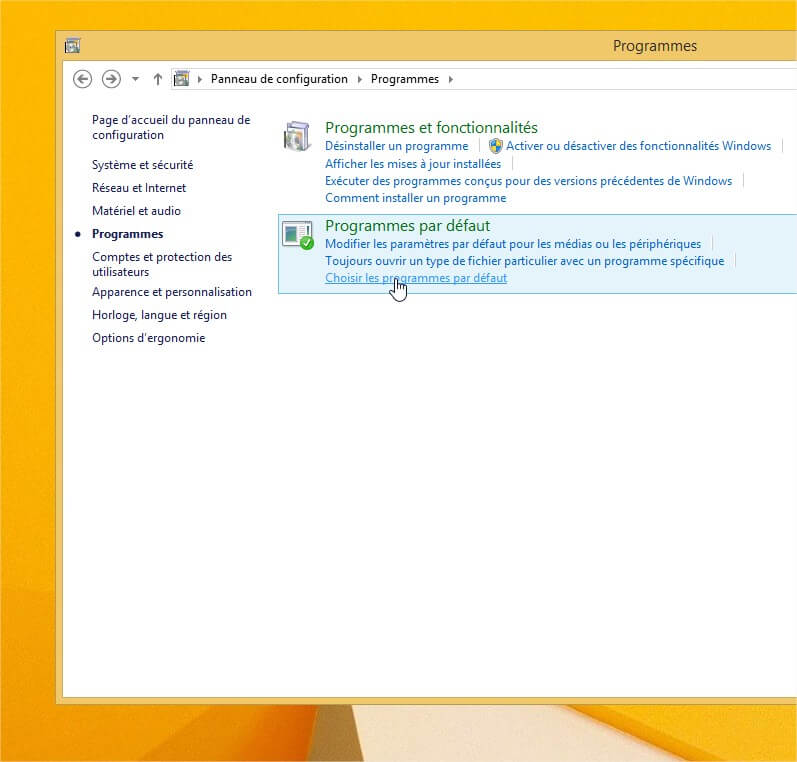 Select the internet browser you want to use by default (Google Chrome, Mozilla Firefox, Opera, etc. & #8230;) in the list of programs. Then click Set this program as the default program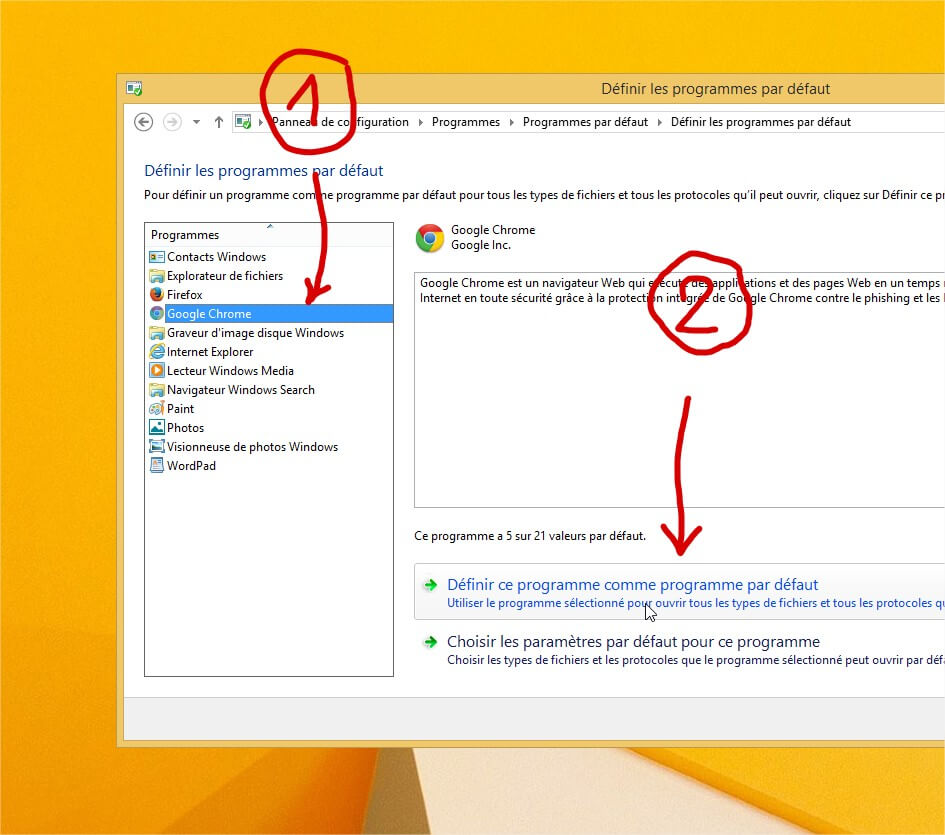 From now on, when you open an internet link, it will be the browser you have chosen that will take care of it.
Note: the manipulation is the same to modify the default program of other types of software 😉
To see also: Register for free and legally the music of Deezer and Spotify