Sur Windows, le navigateur par défaut est Internet Explorer (ou Microsoft Edge à partir de Windows 10). C'est ce navigateur qui est appelé pour ouvrir un lien ou tout document nécessitant un navigateur internet. Pour des raisons de commodités, de sécurité et de rapidité, il est conseillé d'utiliser un autre navigateur tel que Chrome ou Firefox. Voici comment changer le navigateur par défaut
Procedure
Note: This example was made with Windows 8.1. However the procedure is pretty much the same for Windows 8 and later versions
La procédure est très simple : il faut modifier les paramètres d'ouverture des fichiers internet dans le panneau de configuration.
Place the mouse cursor in the lower (or upper) corner of the desktop so that the Windows side menu appears. Then click on Settings then Control Panel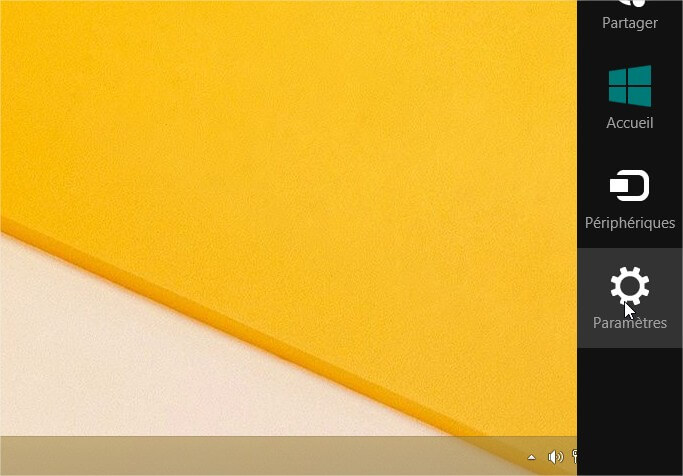 Go in programsthen Choose default programs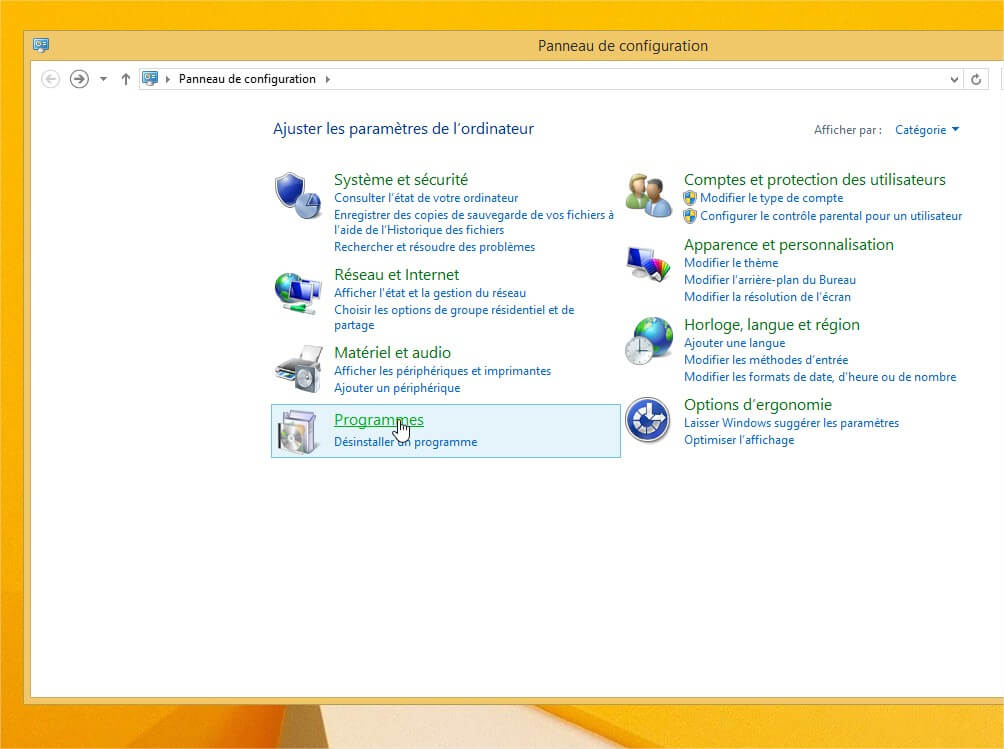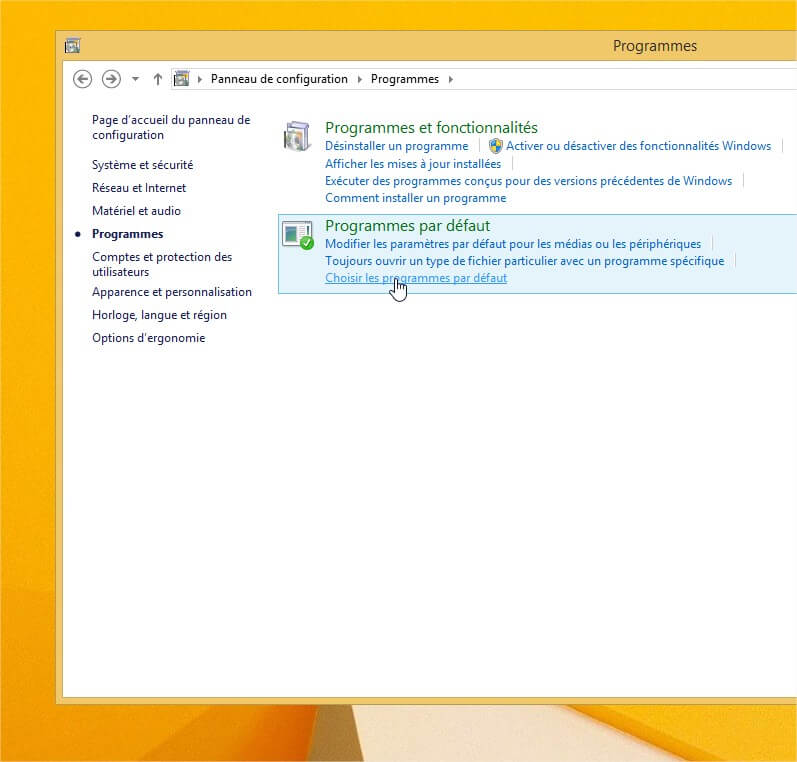 Select the internet browser you want to use by default (Google Chrome, Mozilla Firefox, Opera, etc. & #8230;) in the list of programs. Then click Set this program as the default program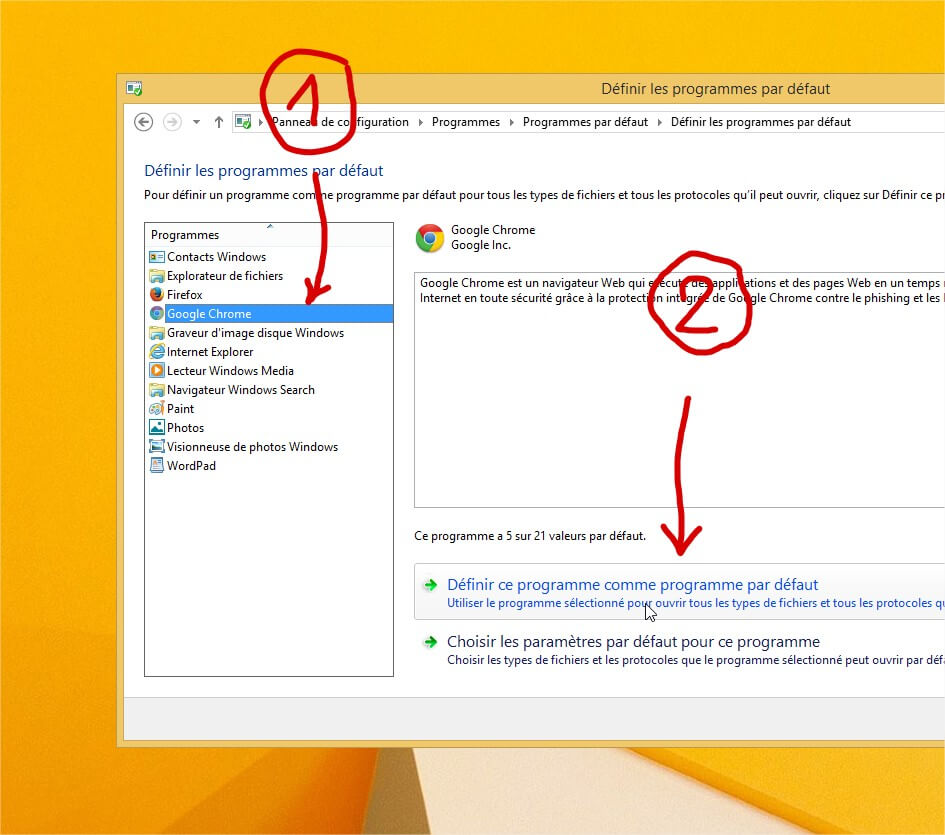 Dorénavant, lorsque vous ouvrirez un lien internet, ce sera le navigateur que vous avez choisi qui s'en chargera.
Note: the manipulation is the same to modify the default program of other types of software 😉
To see also: Register for free and legally the music of Deezer and Spotify