Here's how to cast music or videos to a Chromecast speaker. This method works from any operating system connected to your Google account, both on computer and on smartphone.
Speakers with Chromecast built-in allow you to stream audio from any media device connected to your Google Account. Here is the procedure on computer and smartphone.
Chromecast is very useful and more complete than Bluetooth in terms of functionality. It allows in particular to have a better sound quality, to broadcast an audio / video stream on several devices at the same time, and to be used from any compatible device and connected to your Google account.
Cast audio from Windows, macOS or Linux
The method that I present to you below is universal. It works with Windows, macOS, Ubuntu, Debian, Fedora, Linux Mint, Arch Linux, or any other computer operating system allowing you to use the browser Google Chrome.
First of all, your speaker must be turned on and set up. More info (article to come)
Install Google Chrome if you don't already have it. You will find the version corresponding to your operating system on the official Google Chrome site
Open the file or web page you want to cast with Google Chrome. The media that can be cast are audio and video files, or web pages containing audio or video files.
Once the file or page is open in Google Chrome, click the three dots at the top right of the browser, then click Caster.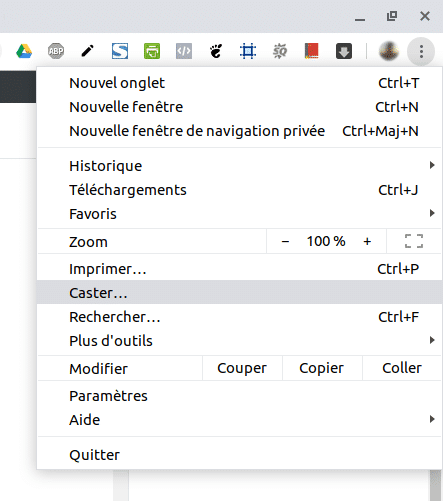 Then select the speaker on which you want to play the sound. In our example: the Salon speaker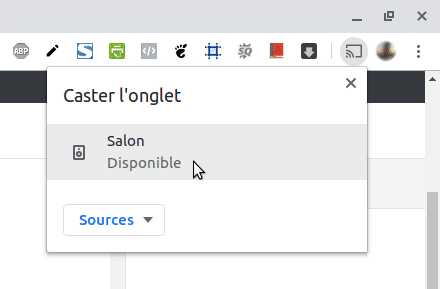 Cast audio from Android or iOS
On Android and iOS, you need to install the Google Home app.
Install the Google Home app available on Google Play Store and Apple Store
Connect your speaker and wait for it to turn on. You must have configured it beforehand. More info (article to come)
Open the Google Home app. On the home page of the application, select the speaker on which you want to play sound by simply clicking on it. In our example: the Google Nest Mini at the Salon.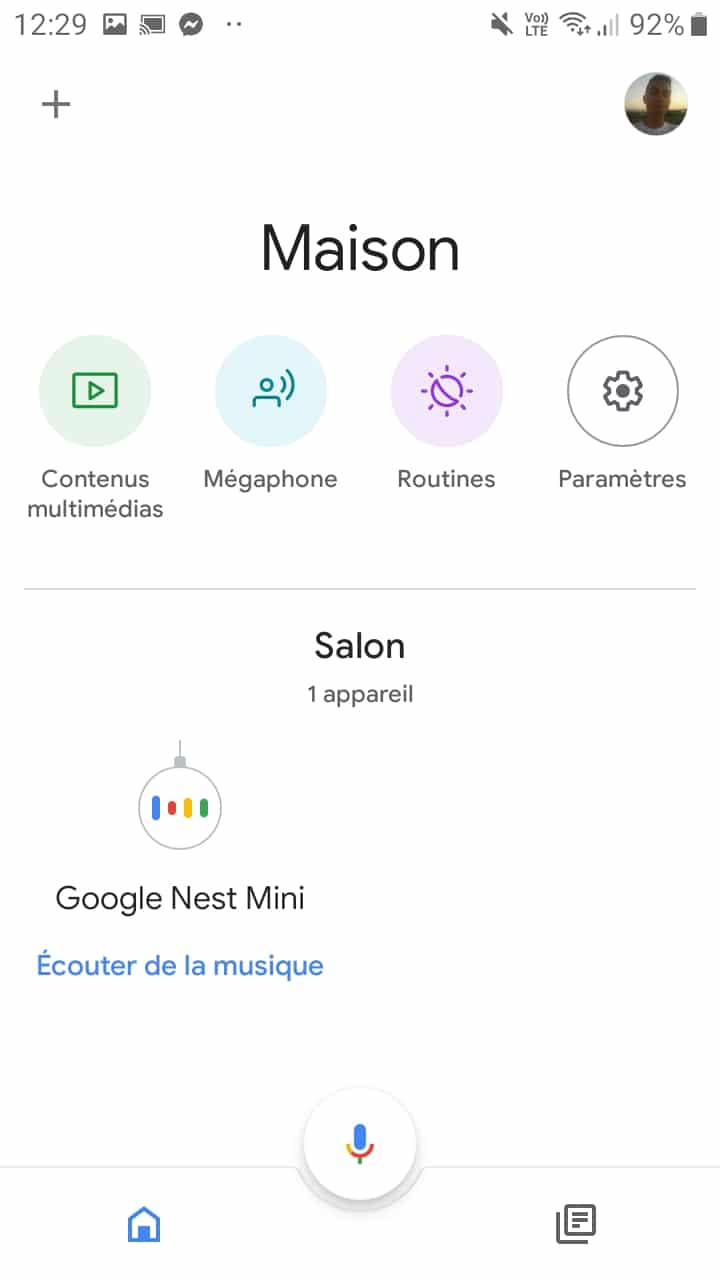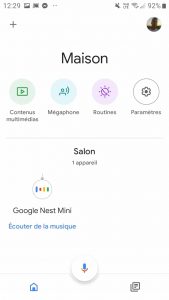 A new page opens, click on Cast my audio, to listen to the sound of your smartphone.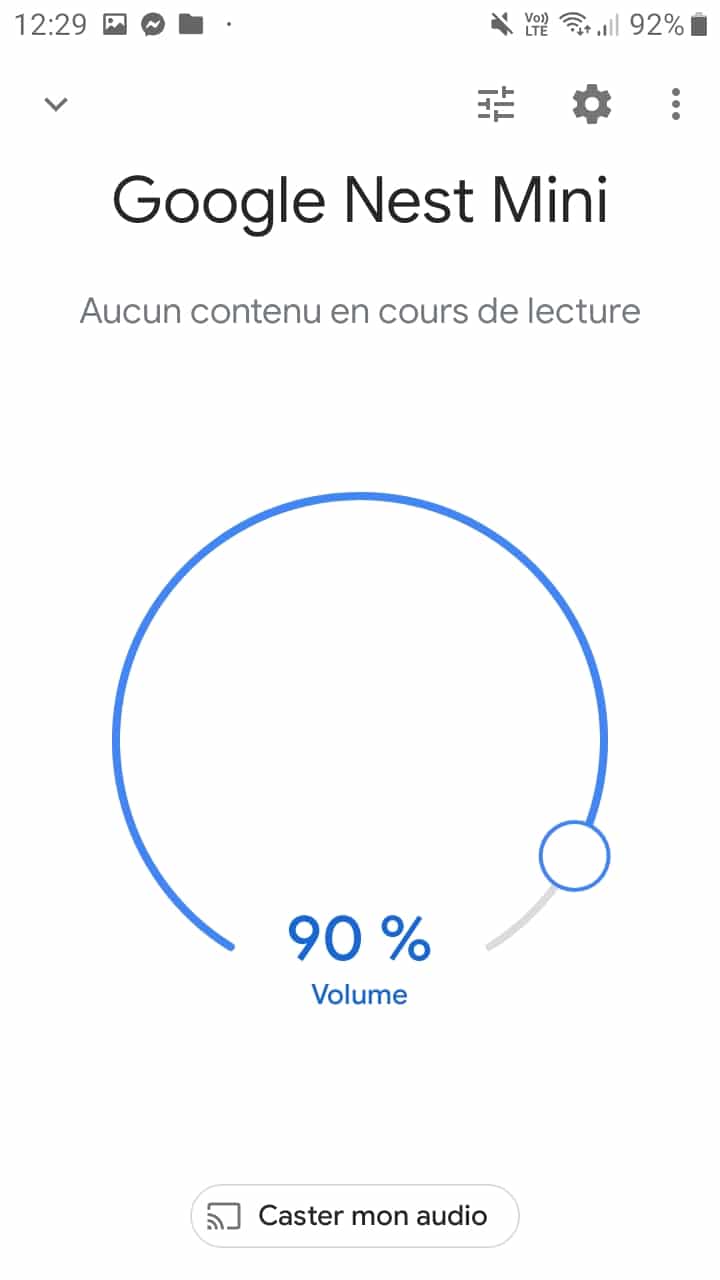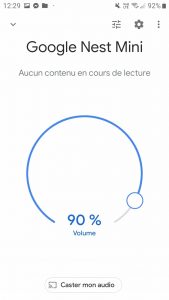 bugs
If the speaker does not appear on Google Chrome, or if it is unavailable on the Google Home app, you can tell it to "wake up" to wake it up. You can also unplug it for a minute to restart it completely.
Speaker suggestion with integrated Chromecast
Several models of connected speakers have a built-in Chromecast and allow you to use the function presented above. Here is a list of several popular and affordable models: