The other day, I was looking for a new series on Netflix. I stumbled across Champions. I first looked at the summary and the thumbnail as usual. And I decided to watch the first episode, then the following ones. Here is my analysis: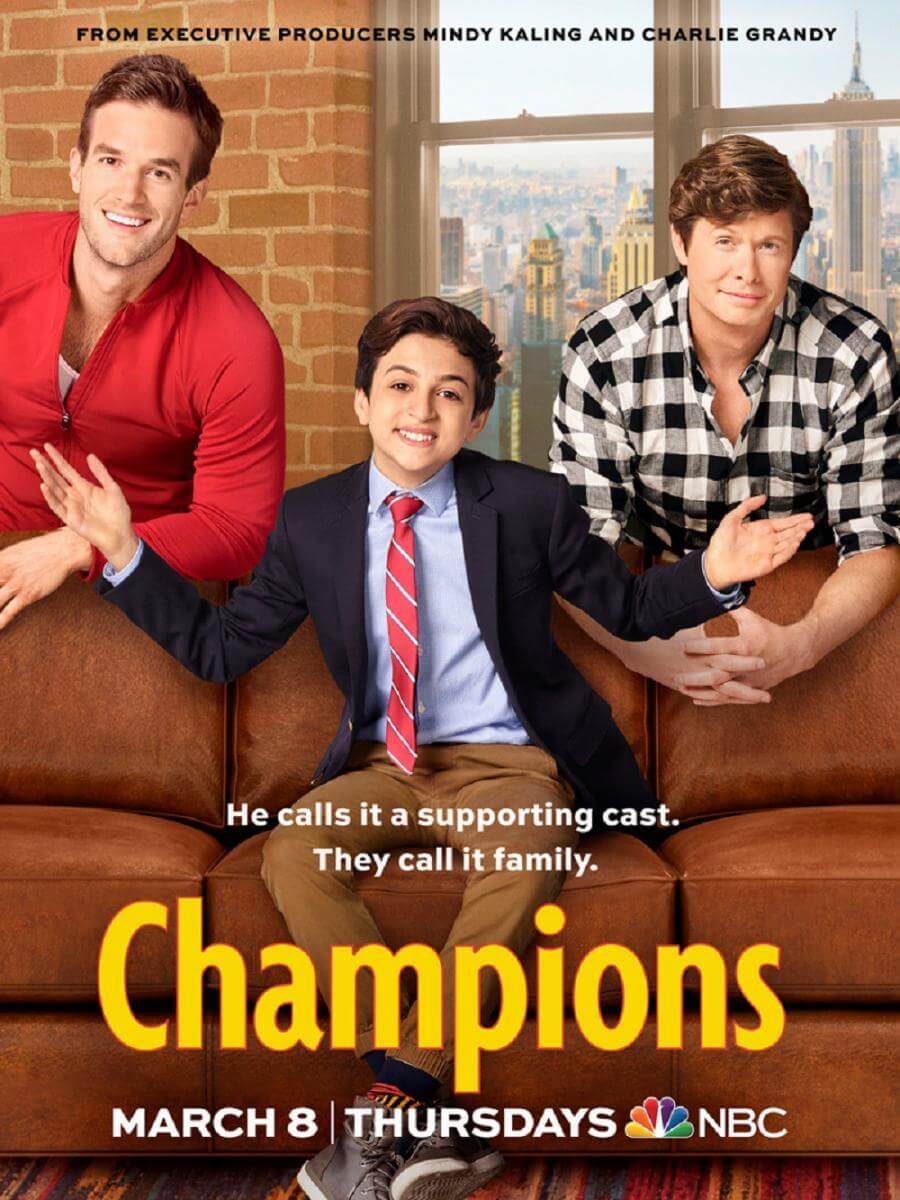 I enjoyed this series. Indeed, it changes style, it changes rather action series that I had chained. This is about Vince Cook, who runs a gym with his brother Matthew. He first meets his son, Michael, who is around fifteen. His mother is going to ask Vince to babysit their son so he can go to a school he likes. Subsequently, Vince will then have to get used to his new way of life, adapt his habits. Little by little, he will discover his son.
The Champions series was released on March 8, 2018 on NBC and June 12, 2018 on Netflix. There is currently a season of 10 episodes of 22 minutes each. This series was created by Charlie Grandy and Mindy Kaling, who has the role of Michael's mother: Priya.
Vince is played by Anders Holm, he is accompanied by Mindy Kaling, Andrew Favreau, JJ Totah, & #8230; .
Trailer of Champions season 1 (trailer in English):
Link of the trailer: https://www.youtube.com/watch?v=UsobbyIvPn8
To see also: O Mecanismo: the new Netflix series