L'autre jour, je cherchais une nouvelle série sur Netflix. Je suis tombé par hasard sur Champions. J'ai d'abord regardé le résumé et la miniature comme à mon habitude. Et j'ai décidé de regarder le premier épisode, puis les suivants. Voici mon analyse :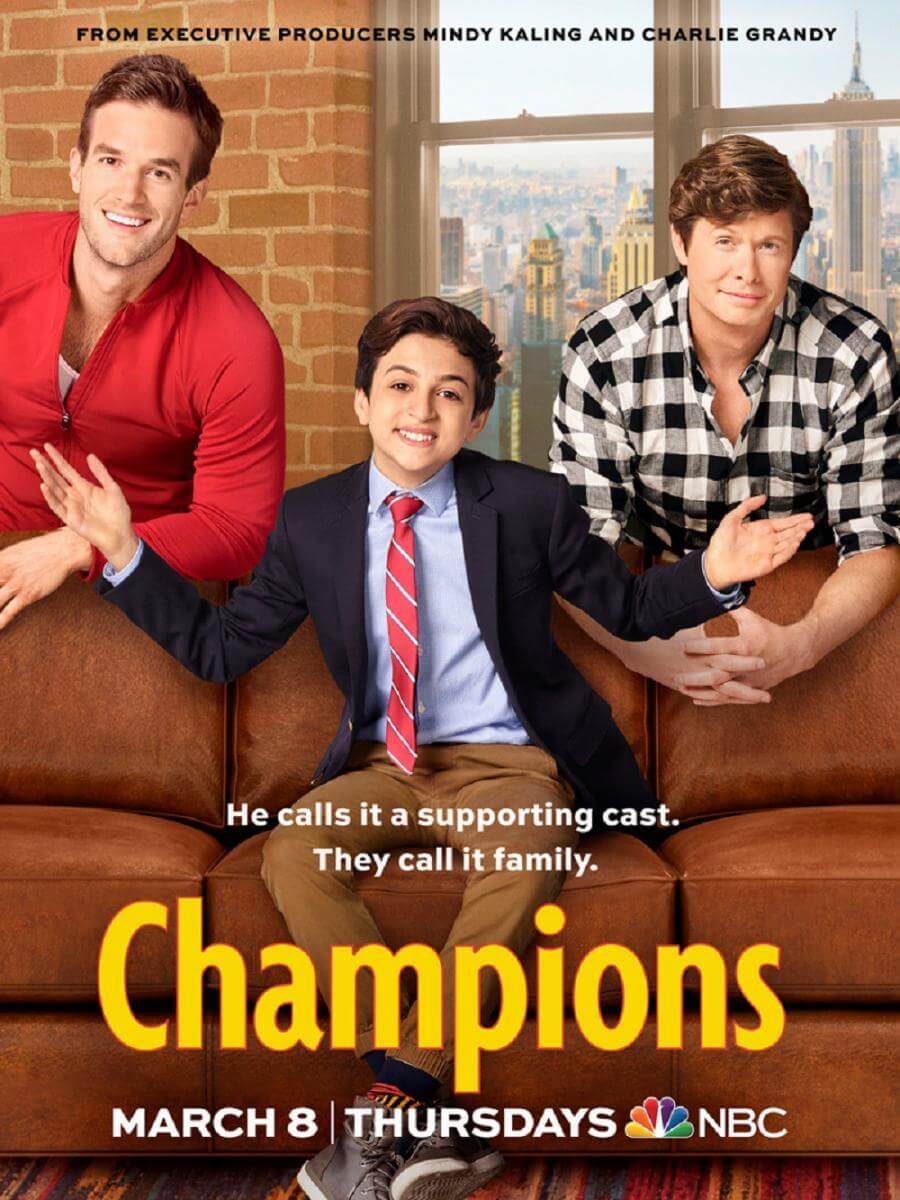 J'ai apprécié cette série. En effet, elle change de style, elle change des séries plutôt action que j'avais enchaînées. Cela parle de Vince Cook, qui tient une salle de sport avec son frère Matthew. Il rencontre pour la première fois son fils, Michael, qui a environ quinze ans. Sa mère va demander à Vince de garder leur fils pour qu'il puisse aller dans une école qui lui plait. Par la suite, Vince va alors devoir s'habituer à son nouveau mode de vie, adapter ses habitudes. Il va découvrir peu à peu son fils.
The Champions series was released on March 8, 2018 on NBC and June 12, 2018 on Netflix. There is currently a season of 10 episodes of 22 minutes each. This series was created by Charlie Grandy and Mindy Kaling, who has the role of Michael's mother: Priya.
Vince is played by Anders Holm, he is accompanied by Mindy Kaling, Andrew Favreau, JJ Totah, & #8230; .
Trailer of Champions season 1 (trailer in English):
Link of the trailer: https://www.youtube.com/watch?v=UsobbyIvPn8
To see also: O Mecanismo: the new Netflix series