N'avez-vous jamais oublié de souhaiter un joyeux anniversaire à un(e) ami(e) ? Si oui, grâce à TimeJump, ça ne vous arrivera plus.
What is the purpose of TimeJump?
TimeJump est une application permettant d'envoyer des messages, des photos, des vidéos ou encore des messages vocaux à ses amis mais avec la particularité de pouvoir choisir la date et l'heure à laquelle vos amis peuvent ouvrir le message. Le temps d'ouverture à choisir est compris entre 24 secondes et 24 ans. De plus, comme souvent, il est possible de faire des groupes pour s'envoyer des messages. Cette application est l'aboutissement de 3 ans de travail de la part des membres de la chaine Youtube "The Armadillo", composée de 4 membres.
Elle peut avoir diverses utilités, par exemple, envoyer un message à l'avance pour un anniversaire pour être sûr de ne pas l'oublier.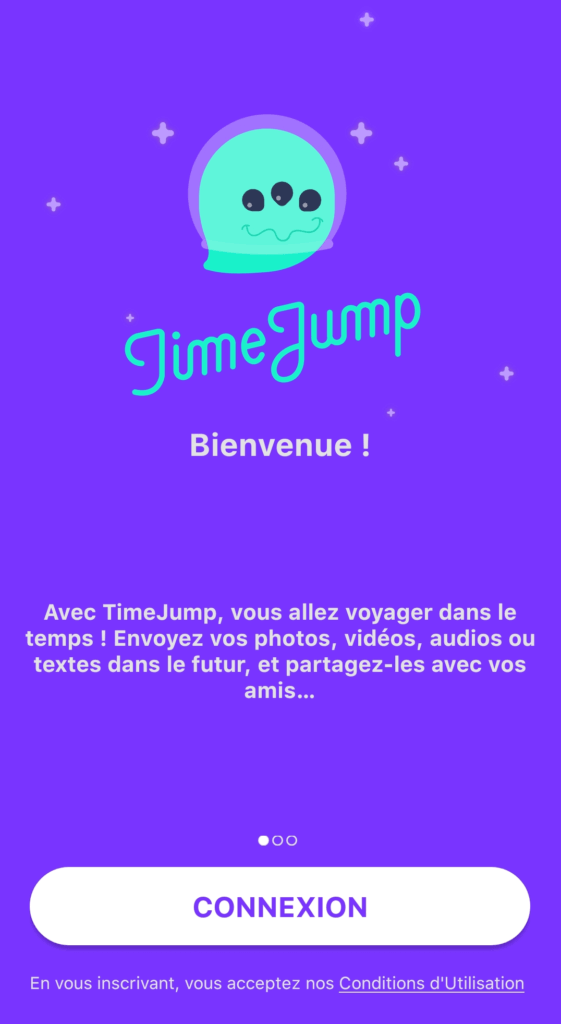 L'interface fait penser un peu à celle de Snapchat, l'application n'est pas difficile à prendre en mains. Avant toute chose, pour pouvoir l'utiliser, il faut créer un compte. Pour cela, il faut obligatoirement, du moins pour l'instant, rentrer son numéro de téléphone, son nom et son nom d'utilisateur.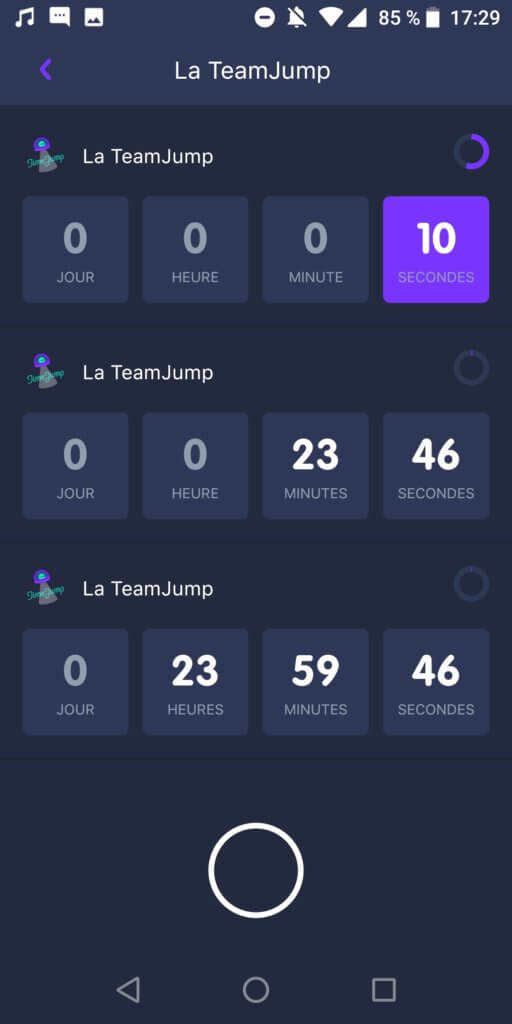 Lors de la réception d'un message, il s'affiche le temps restant avant de pouvoir l'ouvrir (comme sur la photo au-dessus). Pour le moment, les fonctionnalité sont assez limités. On peut écrire du texte sur les photos, vidéos et messages vocaux, en choisissant la couleur mais dans la limite de 240 mots, ce qui est déjà suffisant mais il n'y a pas la possibilité de choisir l'emplacement du texte.
Read also : The Etika project wants to change the capitalist system