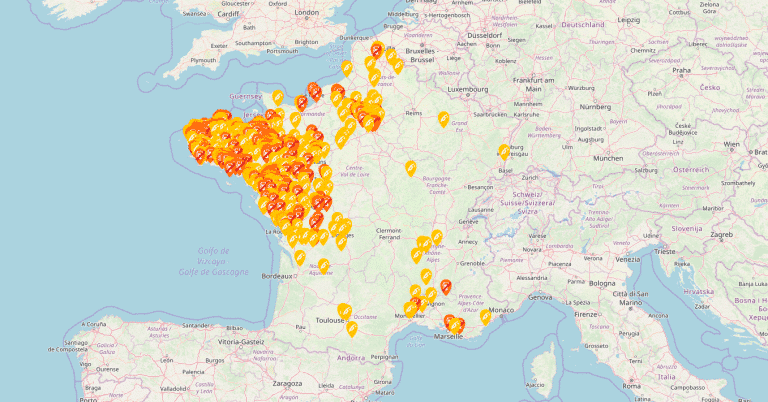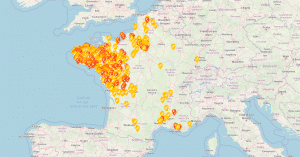 In recent days, several oil depots are blocked by construction professionals. They protest against the elimination of the tax advantage of "non-road diesel", called GNR, which will take effect on 1 July 2020.
These blockages began last Thursday in Brittany and Sarthe mainly. Then refineries Donges and La Rochelle have also added to the list since Monday, December 2. At the moment, the shortage is already quite significant as about 500 stations are already out of fuel.
Construction professionals were received Monday by the Minister of Economy and Finance to begin negotiations. Several proposals have been studied for many hours. But the government does not intend to reconsider its decision to phase out the tax advantage on non-road diesel.
Following the government's response, it is possible that the shortage will intensify in the coming days. For the moment, the main areas affected by the fuel shortage are Paris, Brittany, Normandy and Pays de la Loire. But the shortage is spreading fast enough, because people are rushing to fill their tanks.
Here is a map that will allow you to locate the stations still in service, if you are concerned by these areas.
The yellow marks indicate service stations partially affected by the fuel shortage. While the red markers show the stations completely closed.
See the complete map of the stations affected by the gasoline shortage
See the complete map of the stations affected by the gasoline shortage
sources
Recent articles