Recently, I wrote an article introducing a new cryptocurrency called Hi Dollars.
To be able to win Hi Dollars for free, you must register. I explain in this article the procedure to follow:
IMPORTANT NOTE : the operation of Hi Dollars has been modified by the publication of Whitepaper 2.0. I advise you to read this article : Hi Dollars: Whitepaper 2.0, what's changing
Do not hesitate to subscribe to the newsletter to be kept informed of the latest news concerning Hi Dollars.
Registration Steps
In order to register, a referral link is required. If you follow the one below, it should work. However, if you are asked for a referral code, enter "Matheo".
Important: you must be of age to register.
Go to the page: https://hi.com/Matheo
Choose a platform on which to claim your Hi: the Hi app (available on iOS and Android), Telegram or WhatsApp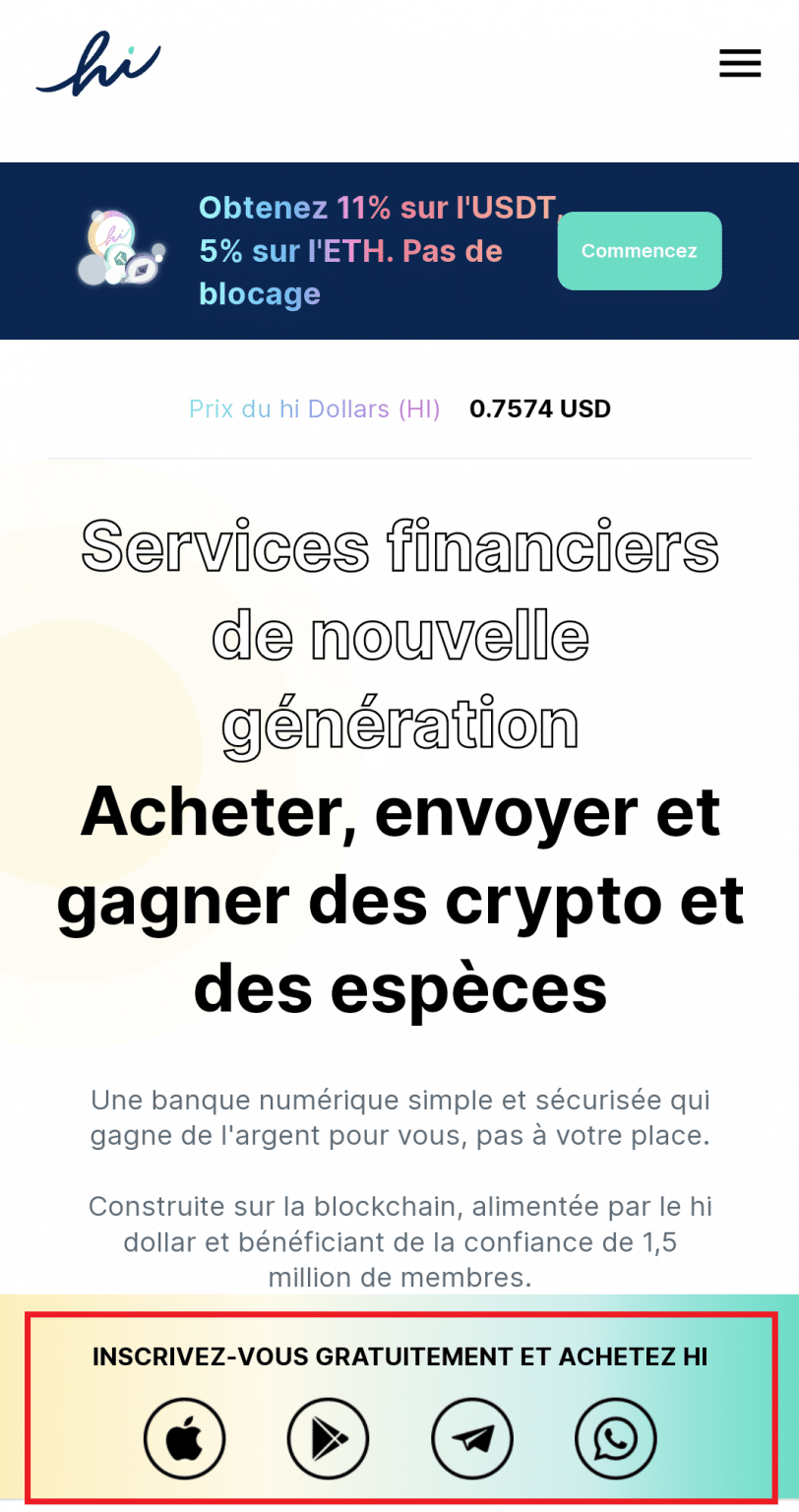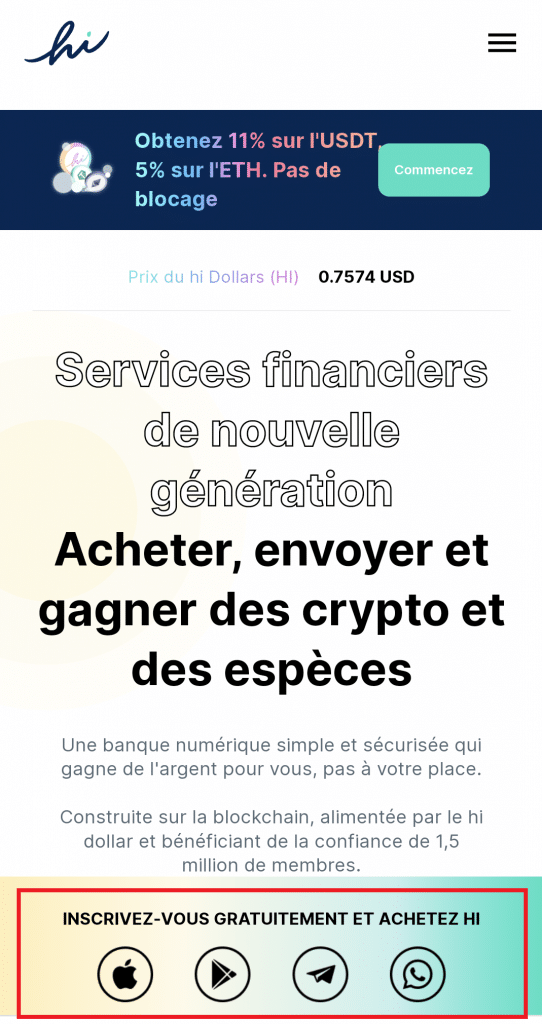 You must then follow the instructions given by the bot.
Click on "Start"
Choose language
Click on the button to share your phone number
Enter your nickname (letters and numbers, no accent)
You can then claim your 1 Hi reward every day


Refer your friends to earn more Hi Dollars
By claiming the daily reward each day, you earn 1 Hi Dollars. It is possible to earn more by referring your friends. For each person you refer, you earn 0.5 Hi Dollars per day.
To do this, you must send them your referral link which looks like this: "https://hi.com/VotrePseudo". Don't forget to replace "Your Nickname" with your own nickname. Another possibility is to invite your friends to go on hi.com, without a referral link, and then tell them to enter your nickname when you register on the bot.
KYC identity verification
To be able to keep your Hi Dollars, it is necessary to carry out the KYC (Know Your Client) verification before August 2022. Two levels of KYC exist and allow for different functionalities. To keep the balance of Hi Dollars, the KYC level 1 is sufficient. The second level is more advanced and requires proof of residence. The KYC level 2 will be necessary to take advantage of the functionalities linked to the banking project.
For KYC level 1
You have to go to the Web app
Click on the Hi round
Click on "Parameters"
KYC
Send a picture of your ID card front and back side
Take a selfie
After sending these elements, you must wait a few days for the verification to be validated.
If you have any problem with registration or identity verification, please feel free to ask for help in the comments section of this article.